Top 10 reasons why I love Oshi Health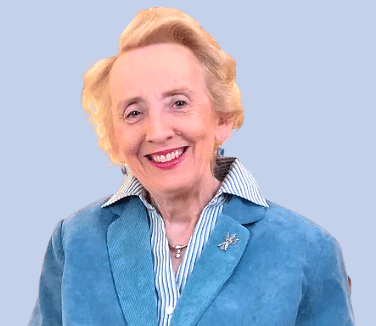 Guest post by Brenda, Florida
After 15 years of suffering from debilitating digestive symptoms – and visits to nearly 20 doctors, resulting in tens of thousands of dollars spent – I had started to lose hope that I'd ever feel better. Then, I decided to try Oshi Health, and I'm so glad I did because my GI symptoms are finally under control.
Here's 10 reasons why I love Oshi:
1. Appointment times that fit my schedule
With evening and weekend appointment times available, I didn't have to take off any time from work to see an Oshi Health provider. This was important, since I was already missing work (and sometimes unable to work at all) due to my GI symptoms.
2. Appointments that run on-time – without feeling rushed
My appointments always began when they were scheduled to start so I was never left waiting. On the other hand, I never felt rushed during my visits thanks to longer-than-traditional appointment times.
3. No unnecessary or redundant testing
I had undergone many tests prior to finding Oshi, and I was done with being poked and prodded. With Oshi, all my care was provided virtually and I didn't have to go for any testing.
4. Providers listen – and there's no need to repeat myself
I couldn't believe that my providers actually read my chart prior to my appointments – so they were prepared and I didn't have to repeat my lengthy medical history. I always felt like my providers listened to me, and were open to any suggestions I had about my care.
5. Relationship-based approach to care
It takes a village to solve complex medical cases like mine, and they provided that village. All of my Oshi Health providers were professional and friendly, and the fact that I saw the same providers each time allowed us to build relationships over time.
6. Whole-person care
My care team was concerned with how my digestive health affected all aspects of my life. The nutritional and emotional counseling were extremely valuable to me.
7. Fast, coordinated communication
I sent messages to my providers via the mobile app, and these messages were read and responded to in a timely manner. And, my providers communicated with each other to coordinate my care!
8. Convenience of virtual care
I did not have to leave my house and worry that I would need a bathroom before I could get home.
9. Cost of care
Over fifteen years, I had spent thousands of dollars. I was DONE throwing money away.
10. A new, different approach to care
After seeing almost 20 healthcare professionals, I didn't think it was possible to find a new approach to care. But the team at Oshi had new ideas that helped me finally regain control from my symptoms.