Regaining Control: Justin's IBD story
Justin, who has lived with Crohn's disease since 2004, shares how Oshi Health's integrated approach calmed his gut and helped him regain an active lifestyle.
Background
I was a very active child. When I graduated High School, I joined the US Army with an Air Assault Infantry unit. After my initial enlistment, I had plans to attend college, and return to the military as a commissioned officer. Those plans changed one day in 2004, after a trip to emergency room for extreme abdominal pain. The imaging was indicative of appendicitis, and I was sent to surgery. After the surgery, the doctor described some inflammation around my appendix and said it appeared to be "Crohn's disease". I had no idea what this disease was, but I would soon find out.
Educating myself
My college and professional careers have been focused on medical research. I read numerous research articles describing the disease process. I also found several articles discussing the mental and physical difficulties resulting from Crohn's disease. Some articles talked about diet and told me what to eat. As I would soon discover, everyone responds differently to diet and medications. The more I read and learned, the more I realized that the softer my diet, the better I felt physically. The better I felt physically, the better I felt mentally.
Medical madness
Since diagnosis, I have tried countless medications, had a few surgeries, and struggled with a greatly reduced quality of life. Doctors always seemed to treat THE disease, not MY disease. After almost 20 years of these struggles, I felt very defeated and negative about the rest of my life.
Finding a different approach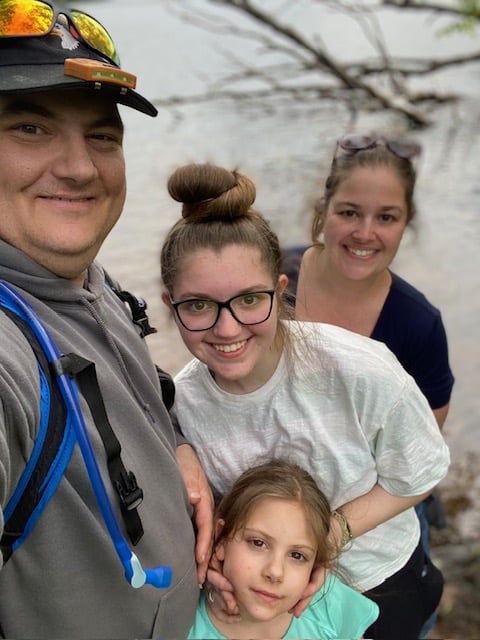 My health insurance company sent me an email one day for an informational session by Oshi Health. After that 30-minute presentation I was very intrigued. I called the next morning to schedule my first video appointment. I asked about endoscopies, labs, imaging, and all the other tests regularly completed in following a patient with Crohn's disease. The lab orders are sent to local lab and Oshi works with local hospitals and clinics for imaging and scopes.
Recently, I had some pain and nausea after hours. I called the on-call number and received a call back, with medication ordered, within an hour. I waited longer at the pharmacy than I did for the Oshi on-call doctor to return my call! If I have issues during regular hours, I send a quick message in the Oshi Health app and receive a call from my nurse practitioner with 2 hours. And the care coordinators are amazing at communicating promptly and orchestrating the appointments or care needed to handle my issues.
A new positive outlook
My improvement was really set in motion when my Oshi registered dietitian recommended a GI gentle diet. That calmed my physical symptoms (pain, nausea, bloating, etc.) within a couple of days. Once the physical effects calmed down, I was able to schedule an appointment with my GI focused behavioral health provider. We talked about breathing patterns and how they can help with depression and anxiety related to Crohn's. We talked about scents and how some smells can provide relief from nausea. All of this was discussed with my nurse practitioner as we worked together on a treatment plan.
Thanks to Oshi Health, I now look forward to waking up in the morning with optimism about my future. The multi-faceted approach that I have been wanting for so long has resulted in significant improvement in just a few months! I have energy for the first time in years. I can focus during the day, take pride in my work, and enjoy time with my family.
I am extremely thankful to Oshi Health as, for the first time in two decades, I feel like I have a fighting chance at regaining a normal, active, and happy lifestyle. The future looks bright, and I really appreciate not having to avoid certain situations or places due to a lack of bathrooms.