Oshi Health virtual gastrointestinal care is now available in Pennsylvania and Florida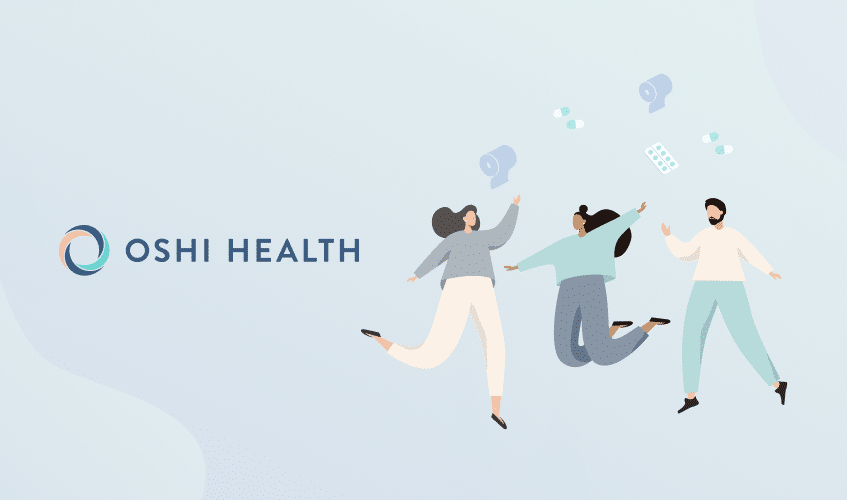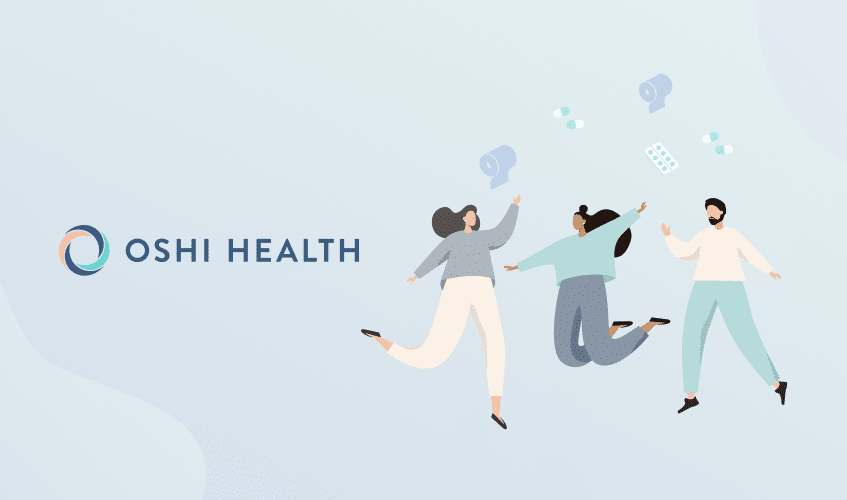 Multidisciplinary GI Care redesigned for convenient access, great patient experience, and improved health outcomes
New York, NY — February 1, 2021 — Originally launched in Pennsylvania, Oshi Health is expanding to provide multidisciplinary gastrointestinal (GI) care in Florida in partnership with a leading health plan. The company is working with forward-thinking employers and health insurance plans to make its virtual medical and behavioral health clinic for GI conditions available to their populations and will launch in additional states throughout 2021.
Oshi Health is the first virtual care clinic for gastrointestinal conditions designed around patient needs: convenience, accessibility, and centrally-coordinated care. Ending the siloed and fragmented experience of traditional GI care, an Oshi Health integrated care team includes a gastroenterologist, nurse practitioner, registered dietitian, psychologist, and GI health coach, working on a shared care plan to help patients achieve sustainable health improvements.
"Many employers don't realize how pervasive digestive health issues are in their insured populations because people often suffer in silence and have given up on care — until unchecked symptoms escalate to require more intensive interventions or acute care," said Dr. Sameer Berry, Chief Medical Officer at Oshi Health. "Every day, these patients visit the emergency room and many could have avoided hospitalization if they had convenient access to GI care that focused on identifying and treating the root cause of their condition through evidence-based dietary, lifestyle, and behavioral therapies."
One out of five adults have a diagnosed chronic GI condition and many more experience undiagnosed chronic symptoms that interfere with life and work. Evidence suggests that these conditions are broadly under diagnosed and usually treated reactively. Surveys of patients with Irritable Bowel Syndrome (IBS) in the U.S. found that 90% do not feel in control of their symptoms and over 60% wished they had been informed by their provider about the impact of mental health, food, and lifestyle in relation to their IBS.
After 10 weeks in the Oshi Health program, 91% of patients reported improved symptom control.
The Oshi Health care delivery model is fundamentally different from what most GI patients have experienced before. It is:
• Personalized: Starting with a long first assessment appointment, the GI clinical team goes deep into a patient's story to develop a care plan unique to that patient's clinical, dietary, and lifestyle needs.
• Integrated: Each patient's multidisciplinary care team collaborates from diagnosis to ongoing care, building and refining the care plan for a well-coordinated, whole-person approach to patient care — especially unique in its understanding of the gut-brain interaction.
• High-touch: Proactive and frequent support via messaging between appointments helps patients in their moments of need. A dedicated health coach supports each patient along their journey and remote monitoring enables clinicians to make recommendations before symptoms escalate.
• Virtual-First: Patient care is delivered via telehealth — augmented by home-based diagnostics, remote patient monitoring, and secure messaging through the Oshi Health mobile app. When in-person care is required, referrals are coordinated to high quality, in-network providers.
• Affordable: With no incentive to order expensive procedures or treatments unless necessary, Oshi Health takes a value-based approach, focusing on achieving great health outcomes and improved quality of life using evidence-based modalities proven to reduce unnecessary endoscopy or hospitalization.
In addition to Oshi Health's expansion through employer and health plan partners, and in response to the continued COVID-19 pandemic, the company is offering out-of-pocket care at a significantly reduced cost to the public in 2021. Pennsylvania and Florida residents can visit https://oshihealth.com/ to take advantage of this limited-time public membership offer.
About Oshi Health Inc.
Oshi Health is a completely redesigned gastrointestinal care experience. Its virtual, patient-centered care delivery model is built to provide diagnosis and multidisciplinary care for GI conditions to empower people to gain significant and lasting control of their symptoms and improve their quality of life. Oshi Health works with innovative employers and health insurance partners to scale access to their employees and members as a covered benefit, in turn, reducing overall healthcare cost and improving productivity in life and at work. Oshi Heath was launched in 2020 to improve the lives of people living with gastrointestinal diseases. For more information, visit https://www.oshihealth.com.
Also published on the PRWeb newswire.