Oshi Health Earns SOC 2 Type II Certification, Demonstrating Commitment to Data Security and Privacy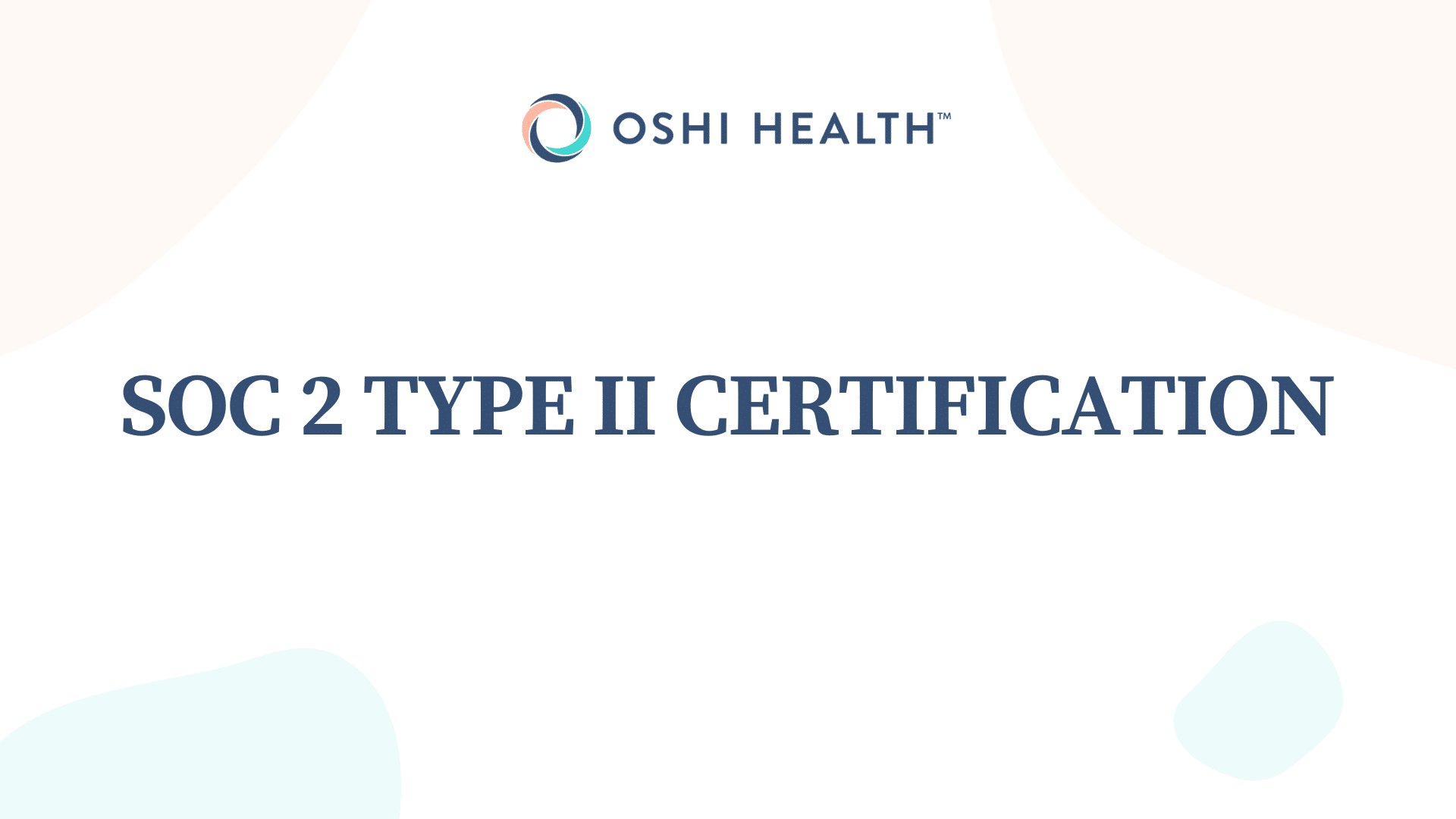 Independent audit validates company's robust controls and safeguards for providing secure virtual healthcare services
New York – June 28, 2023 – Oshi Health, the virtual specialty care company transforming gastrointestinal (GI) health outcomes and economics, today announced that it has completed its SOC 2 Type II audit. This attestation is evidence of Oshi Health's strong commitment to data protection and privacy protocols on behalf of its partners and patients, going above and beyond HIPAA requirements to provide superior security and privacy of user data.
"SOC 2 certification is widely seen as the leading benchmark for enterprise data security and is critically important for healthcare providers," said Sam Holliday, CEO at Oshi Health. "Oshi's SOC 2 Type II certification proves we take data protection seriously and are committed to being a trustworthy provider of virtual healthcare services to patients and alongside partners."
A SOC 2 Type II audit provides an independent, third-party validation that a service organization's information security practices meet industry standards stipulated by the AICPA. The standard includes security, data privacy and resiliency controls for many aspects of Oshi's technical operations such as backup, monitoring, intrusion detection, and encryption.
The SOC 2 report verifies the suitability of the design and operating effectiveness of Oshi Health's controls to meet the standards for these criteria.
Oshi Health's virtual multidisciplinary digestive care model makes integrated care – including often-neglected dietary and psychosocial interventions – available 24×7 as a covered benefit through many innovative employers and health insurance providers, including Aetna and UnitedHealthcare. This groundbreaking approach to care is transforming digestive health, conditions that affect 25% of the population and drive significant avoidable costs and suffering.
Oshi Health also extends traditional gastroenterology practices in a hybrid collaborative care model that makes multidisciplinary care accessible in collaboration with a patient's local gastroenterologist.
About Oshi Health
Oshi Health is a completely redesigned digestive health care experience that transforms access to care, the patient experience, clinical outcomes and healthcare economics. In a high-touch virtual care delivery model, Oshi Health provides diagnosis and integrated care for digestive conditions and empowers people to achieve lasting control of their symptoms. Launched in 2020, Oshi Health works with innovative employers, health insurance partners, health systems and community GI practices to scale access to multidisciplinary care, reduce healthcare costs, and improve the lives of millions of Americans with chronic gastrointestinal diseases.
For more information, visit www.oshihealth.com.