Oshi Health Appoints Randy Forman as Chief Commercial Officer and Ryan Powers as Chief Financial Officer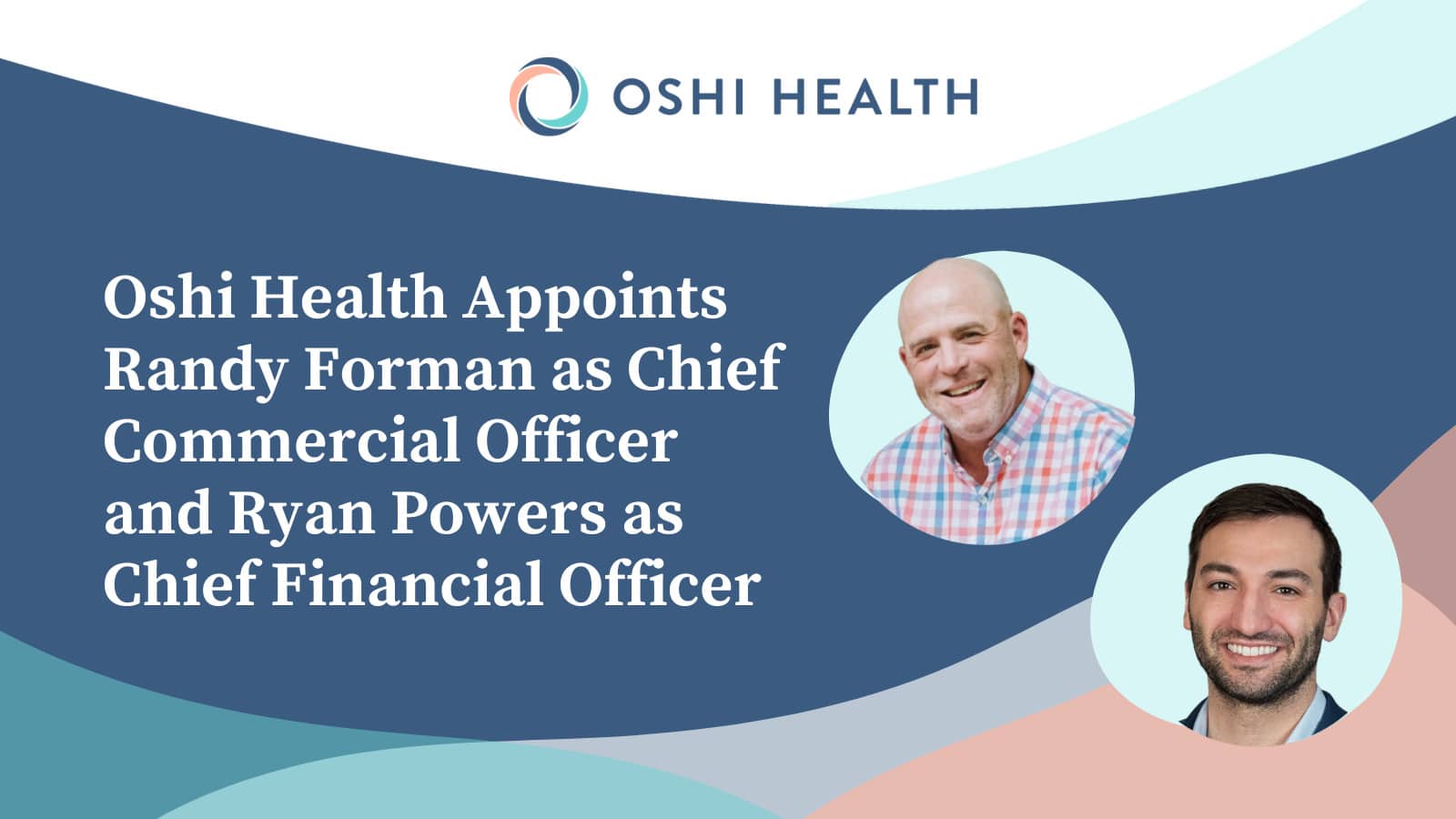 Digital health veterans will guide Oshi's strategic growth and scale access to its transformational digestive health care
New York, NY – March 7, 2023 – Oshi Health, the virtual specialty care company transforming gastrointestinal (GI) health outcomes and economics, today announced that two digital health veterans have joined its leadership team: Randy Forman as Chief Commercial Officer and Ryan Powers as Chief Financial Officer. Both have fueled high velocity growth for digital health leaders.
Riding the momentum from a groundbreaking clinical study that's fueling innovative contracts with national health plans for Oshi Health, Forman and Powers will play influential roles in the company's next phase of growth, helping to scale its clinical team nationwide and forging relationships with health plans, employers, channel partners, and provider groups.
Forman was the first commercial employee at Livongo, the digital health pioneer that transformed chronic disease outcomes by combining data and care protocols. There, he created and led the company's commercial strategy, delivering value across multiple sectors. He has done the same in musculoskeletal care with Vida Health and most recently in mental health with Path.
"This is a pivotal moment for digestive healthcare as the true magnitude of the problem is just becoming clear, a shift towards behavioral treatments emphasizing the mind-gut connection gains traction, and the industry confronts systemic issues like a lack of access and worsening physician shortages," said Forman. "Being at the fulcrum of category transformation never gets old, and I can't wait to help Oshi Health scale the impact of its much needed care to support the larger healthcare transformation towards preventive care."
Powers joins Oshi from NOCD, the digital behavioral health company that he helped grow from 30 to 300 employees in 2 years. Combining finance, strategy and operational lenses, he is uniquely experienced in scaling clinical workforces and operations while instilling quality and preserving culture.
"Oshi Health is building a clinical workforce that could only exist in a virtual care model and redefining the experience of care for patients as well as clinicians," said Powers. "Its proven clinical outcomes, committed focus, growing network of partners and authentic culture all make it an early market leader in this new era of hybrid collaborative care. I'm thrilled to help Oshi grow and improve the quality of care for all digestive health sufferers."
"We've paved the way for broad access to proven treatments that have not previously been properly supported or incentivized in traditional care while building value for patients, employers, health plans and provider groups," said Sam Holliday, Oshi Health CEO. "Moments like this are rare – we're seeing all stakeholders waking up to the urgency of digitally enabled digestive care and Randy and Ryan will ensure that we scale in all of the right ways."
Oshi Health's virtual multidisciplinary digestive care model is transforming access and outcomes through high-touch, evidence-based, whole-person care — including often-neglected dietary and psychosocial interventions – as a covered benefit.
About Oshi Health
Oshi Health is a completely redesigned digestive health care experience that transforms access to care, the patient experience, clinical outcomes and healthcare economics. In a high-touch virtual care delivery model, Oshi Health provides diagnosis and integrated care for digestive conditions and empowers people to achieve lasting control of their symptoms. Launched in 2020, Oshi Health works with innovative employers, health insurance partners, health systems and community GI practices to scale access to multidisciplinary care, reduce healthcare costs, and improve the lives of millions of Americans with chronic gastrointestinal diseases. For more information, visit www.oshihealth.com.