Oshi Health Again Named to NY Digital Health 100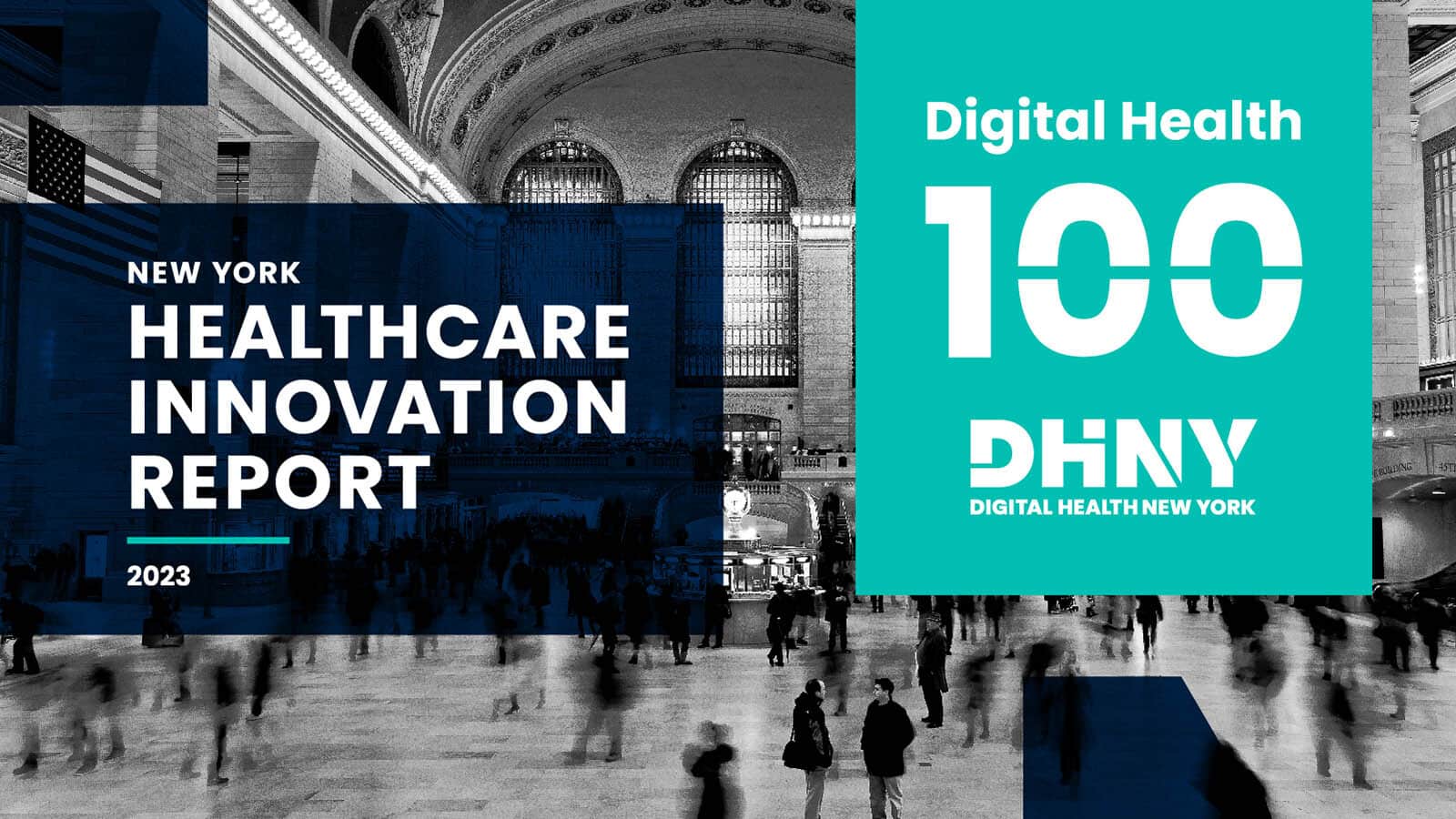 Exclusive list recognizes Oshi Health as one of the most exciting and innovative health startups in the New York region
NEW YORK (February 1, 2023) – Oshi Health, the virtual specialty care company transforming digestive health outcomes and economics, today announced its inclusion for the second year in a row in the NY Digital Health 100, which showcases the most exciting and innovative digital health start-ups in New York.
Digital Health New York (DHNY) publishes the annual list as part of the New York Healthcare Innovation Report, a comprehensive analysis that takes an in-depth look at the data, trends and people that have propelled New York to become a healthcare innovation hub.
"Digital health innovations are having a profound impact on the healthcare industry. At Oshi, we're scaling access to multidisciplinary care that has not previously been properly supported or incentivized by traditional fee-for-service reimbursement. One of the highlights of a remarkable year is working with our health plan and employer partners to understand the structural and incentive gaps in digestive care, and forge contracts aligned to improving outcomes at lower cost," said Oshi Health CEO Sam Holliday. "It's an honor to again join the ranks of New York innovators who are collectively transforming healthcare experiences."
"In 2023, the New York Digital Health 100 includes an incredibly diverse, innovative and forward-thinking set of companies and leaders that are making an impact on the future of healthcare," said Bunny Ellerin, Co-Founder and CEO, DHNY. "On behalf of the entire New York healthcare ecosystem, we are delighted to spotlight these organizations, support their growth and applaud them for their meaningful contributions to improving healthcare."
This year's DH100 had double the number of applicants compared to 2022. With this explosive growth, the scope of the list greatly expanded, and now represents 35 new companies; counts 12 unicorns among its ranks; has 23 organizations that are led by female CEOs; and 37 of the companies on the list raised $1.6B in 2022.
Transforming Access and Outcomes in Digestive Health Care
The digestive health specialty is a top-5 spend category, marked by prolonged suffering, high avoidable costs and long waits for appointments. Patients, health plans and employers are asking for better care options.
Oshi Health is transforming the digestive health experience by partnering with innovative employers, health insurance partners, health systems and community GI practices to bring multidisciplinary care to their populations — including often-neglected dietary and behavioral health interventions – conveniently delivered via telehealth.
In 2022, Oshi Health released the findings of its first clinical trial in a large commercially insured population (n=332) that tested the impact of Oshi's virtual multidisciplinary digestive care. Results were overwhelmingly positive: 98% patient satisfaction, 92% of patients reported symptom improvement, and providing greater access to care also lowered costs by as much as $10,200 per patient after just 6 months.
To download a copy of the New York Healthcare Innovation Report, visit https://go.dhny.co/2023-annual
About Oshi Health
Oshi Health is a completely redesigned digestive health care experience that transforms access to care, the patient experience, clinical outcomes and healthcare economics. In a high-touch virtual care delivery model, Oshi Health provides diagnosis and integrated care for digestive conditions and empowers people to achieve lasting control of their symptoms. Launched in 2020, Oshi Health works with innovative employers, health insurance partners, health systems and community GI practices to scale access to multidisciplinary care, reduce healthcare costs, and improve the lives of millions of Americans with chronic gastrointestinal diseases. For more information, visit OshiHealth.com.
About Digital Health New York (DHNY)
Digital Health New York (DHNY) is the premier network of CEOs, entrepreneurs, investors, payers and providers driving New York's healthcare ecosystem. DHNY works to increase the visibility of New York as a leader in healthcare innovation, showcases the organizations and leaders curating the future of healthcare, and brings people together to share ideas, spark new directions and create success. For more information, visit www.dhny.co.