Marpai Announces Agreement with Oshi Health to Offer High-Quality Virtual Digestive Health Care to Self-Funded Employer Health Plans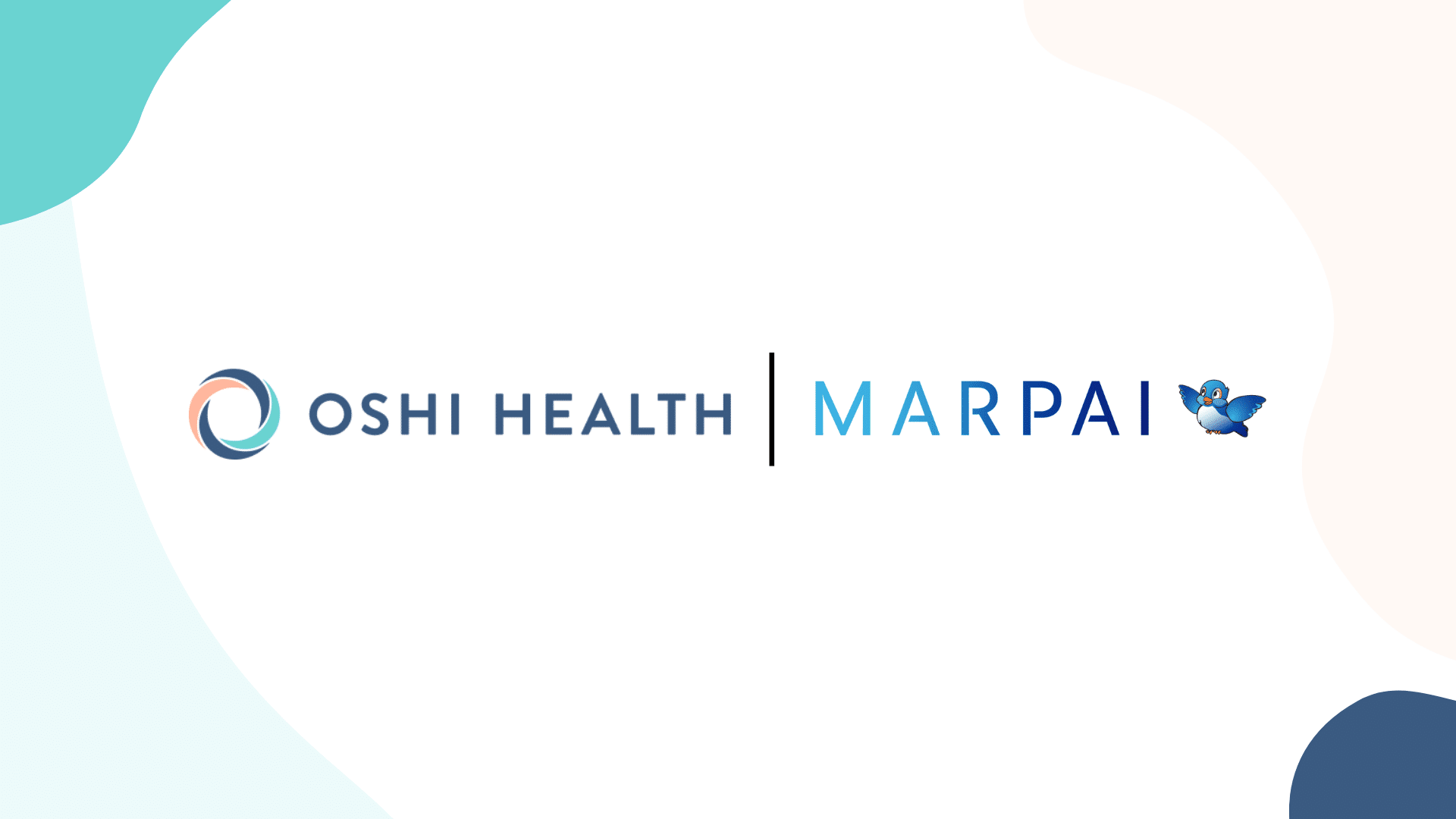 Marpai adds industry-leading virtual multidisciplinary gastrointestinal care clinic to its value-based care network to improve member health and lower employer costs.
NEW YORK, June 8, 2023 /PRNewswire/ — Marpai, Inc. ("Marpai" or the "Company") (Nasdaq: MRAI), an AI-powered Third-Party Administrator (TPA) transforming self-funded employer health plans, announces a relationship with Oshi Health, Inc. ("Oshi Health" or "Oshi") to offer the most clinically advanced virtual digestive care to its employer health plan members. The result of rigorous clinical evaluation, this relationship meets the increased urgency of employers to address digestive health concerns and provide access to multidisciplinary digestive care to their employees. 
Oshi Health's groundbreaking approach to care is aimed at transforming digestive health, a category of conditions that affect 25% of the population and drive significant avoidable costs. Built to deliver recommended treatments including dietary and gut-brain interventions with frequent iterative touchpoints, Oshi Health is democratizing access to high-quality multidisciplinary digestive care. Oshi's high-touch virtual care model has been clinically shown to quickly achieve positive diagnosis and symptom control, strong engagement and satisfaction, and significant cost savings.
Marpai is adding Oshi Health to Marpai Connect, its value-based care network of proven clinical care partners focused on preventing, mitigating, and reversing prevalent, high-cost conditions within health plan populations. Using proprietary AI-powered technology, Marpai proactively informs and educates health plan members facing costly gastrointestinal ("GI") treatments or procedures, uses multi-channel marketing to drive enrollment, nurtures participating members throughout the process and delivers transparent, detailed reporting to employers. Oshi Health is incentivized to deliver outcomes for members, and employers only pay for program participation by a member.
"We are thrilled to offer Oshi Health to address the high-cost GI conditions facing members of health plans we manage," said Mr. Edmundo Gonzalez, Chief Executive Officer of Marpai. "With Oshi Health, members access care that can dramatically improve their health and quality of life and avoid high cost diagnostic testing and emergency room visits, which saves significant money for them and their employer's health plan."
This partnership reinforces Marpai's commitment to health equity by addressing the growing difficulty in accessing specialists, especially in low-income areas and rural communities. Mr. Gonzalez stated, "We are providing members with access to leading specialists and evidence-based care, ensuring their improvement regardless of their geographical location."