Our Whole-Person Approach
As an Oshi Health member, you'll work with an integrated care team that will support you through your entire journey, from diagnosis to ongoing care. Through a personalized, whole-person approach, your care team will identify the root cause of GI symptoms, prescribe medications, and help you implement changes in diet, sleep, and stress.
How It Works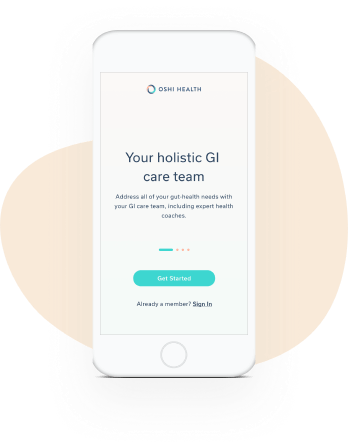 Become a Member
Your experience is 100% digital. Book visits, have appointments through video and chat with your care team, conveniently and virtually. Create your account to get started.
Get started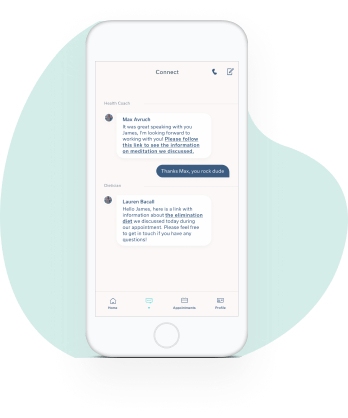 Connect with a dedicated care team
From Gastroenterologists, , Registered Dietitians, and Psychologists, to GI Health Coaches, your team of multidisciplinary digestive health experts is dedicated to helping you through a whole-person approach.
Meet your future care team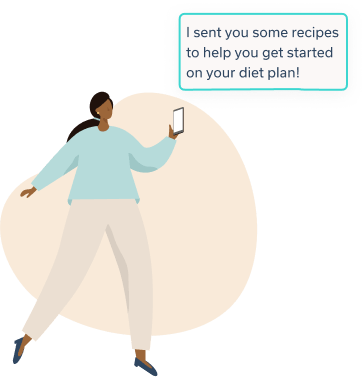 Get continuous care in-between visits
At Oshi Health, we believe that building strong relationships is integral to providing effective GI care. Enjoy in-app messaging with your care team and ongoing support from your care coordinator and GI Health Coach.
Get Started
Start Your Journey At Oshi Health Today!
Oshi Health is currently available in Florida and Pennsylvania and will be expanding to additional states soon.
Fast and convenient virtual appointments with GI Nurse Practitioners & Gastroenterologists
Access to Registered Dietitians and Psychologists
In-app messaging with your care team
Personalized care plans and educational content
GI Health Coaches to support your journey
Access to a Care Coordinator to navigate care with Oshi Health as well as external providers
*Monthly fee covers Oshi Health membership (including a dedicated GI Health Coach, Care Coordinator, and educational content), there is an additional cost for appointments with an NP, Gastroenterologist, Dietitian, or Psychologist. Cost per visit may be covered by your insurance or the cash rate of $20 per visit.
Join Today