Breakfast with IBD: What 6 morning meals look like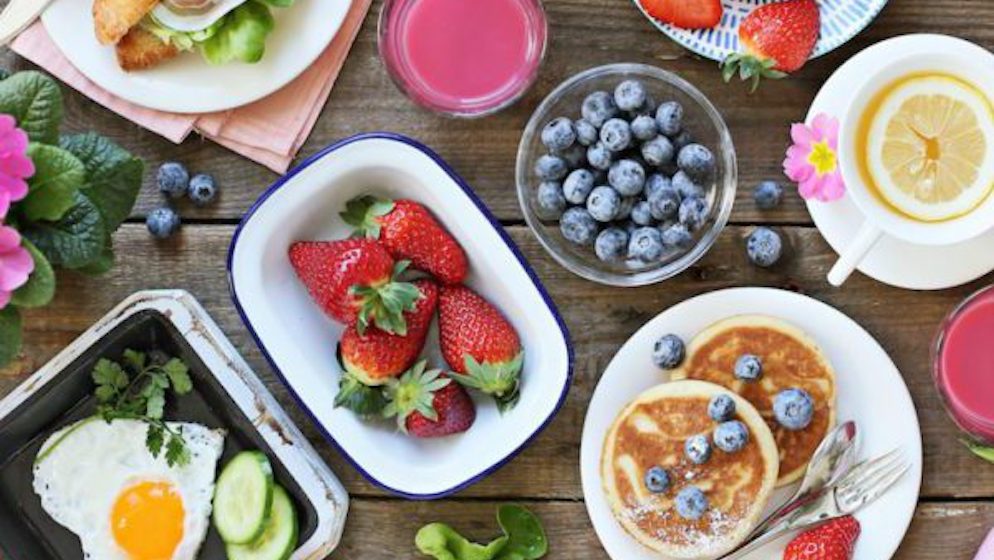 By Natalie Hayden, Guest Contributor
Breakfast is what many believe to be the most quintessential meal. However, for those of us with IBD, what we choose to eat and drink in those first few wakeful hours sets a tone for how we feel for the rest of the day. From the moment our alarms sound and our eyes open, the inner conversation begins.
As a Crohn's patient myself for more than 13 years, breakfast is something I never skip. I'm mindful of what my schedule looks like for the day and base my dietary decisions as such.
Typically, I try and keep a routine. My morning go-tos include:
• Breakfast cereal
• English muffin or bagel
• Banana and some orange juice
• Pancakes
• Waffles
• Avocado toast
• Fruits like strawberries, pineapple and apples
If I have a full day with lots of plans—I steer clear of foods like:
• Coffee
• Eggs
• Fruits, such as cantaloupe and watermelon
I had the chance to talk with five fellow IBD warriors about their morning routines. From waffles to turkey sausage—check out the morning foods people with IBD savor or skip. And do keep in mind the breakfasts that work for one person might not work for another.
Simple one-pan eggs and greens
Jordan Wilson, age 35, ulcerative colitis
"I am a creature of habit and usually eat the same thing for breakfast each morning," says Wilson.
"Most mornings I'll eat two scrambled eggs with an extra egg white scrambled in. As the eggs are in the pan, I'll throw in a little shredded cheese and a big handful of spinach. I'll scramble everything together and if I have avocado, I'll slice some on top.
"Having a J-pouch, I know I need to be careful with leafy vegetables, so I'll be sure to cook the spinach down. If I don't use spinach, I'll chop up broccoli."
If Wilson is doing a heavy workout that day, he'll have a piece of toast or a banana for some extra carbs to help fuel him.
He also tries to avoid caffeine in the morning. "Especially if I haven't had anything to eat yet. Since caffeine can cause diarrhea, I usually like to get hydrated first thing in the morning and drink lots of water instead of consuming caffeine."
Protein-packed breakfast classics
Amber Tresca, age 45, ulcerative colitis
"I'm pretty fortunate in that most breakfast foods agree with me because breakfast is my favorite!" says Tresca. "For me, breakfast tends to set the tone for the day. I try to eat high-protein in the morning and it keeps me feeling full and gives me that burst of energy I need to be productive."
To stay full all morning and keep her J-pouch happy, Tresca will eat:
• Scrambled eggs
• Yogurt
• Oatmeal
"I tend to steer clear of bagels, toast, or pastries that are gluten-free, as they tend to cause problems for my J-pouch."
Grain bowls to help power your day
Sonya Goins, age 54, Crohn's disease
"I normally do plain porridge or grits. These foods tend to stick to my stomach without making me sick. However, when I'm in a flare, I only drink water and nutritional shakes."
As for morning foods she avoids, Goins tends to stay away from bacon or meats. "I have terrible stomach pains when I eat those types of food so early in the morning."
Fast and Light Fare
Aaron Blocker, age 26, Crohn's disease
"I honestly don't eat breakfast very often, as my appetite is very low in the morning. If I do eat, I lean towards oatmeal or smoothies."
As a whole, Blocker avoids fried foods—including breakfast foods like:
• Fried eggs
• Fried potatoes
"Since being in remission, I am thankful I can tolerate most foods, but understand how variable this disease is and how the foods we tolerate are completely on an individual basis."
The foodie's favorites
Angela Cohen, age 33, Crohn's disease
No matter how she's feeling, Cohen reaches for breakfast foods like:
• Carbs—such as toast, bagels, cereal, pancakes
• Grits
• Eggs
• Cheese
• Creamy nut butters on toast
"When I'm feeling well and don't have restrictions, I sometimes try to incorporate more foods like yogurt, oatmeal, whole grain bread, sweet potato, turkey sausage, apples, berries, avocado, and bananas. I try to steer clear of nuts and seeds in the morning, until I know what type of day it's going to be."
Cohen says she's received a lot of help with her diet and follows up regularly with a registered dietitian who specializes in IBD. "I've found it helps guide my dietary decisions and enjoy having one-on-one help to personalize a plan that is geared towards my individual needs."
What's on your plate?
As you probably noticed, when it comes to diet, we're all unique and different. What sends one of us running to the bathroom or holding our abdomen in pain, is a "safe" food for someone else. The key is finding which foods are your triggers, and which foods don't instigate symptoms.
Unsure what foods might help or hurt your condition? Start a conversation with your GI provider or a GI Registered Dietitian about how foods are affecting your symptoms, and to create a personalized, well-balanced diet for you.