An integrated GI team working for you
Collaborating on your care plan – so you can say goodbye to unwanted GI symptoms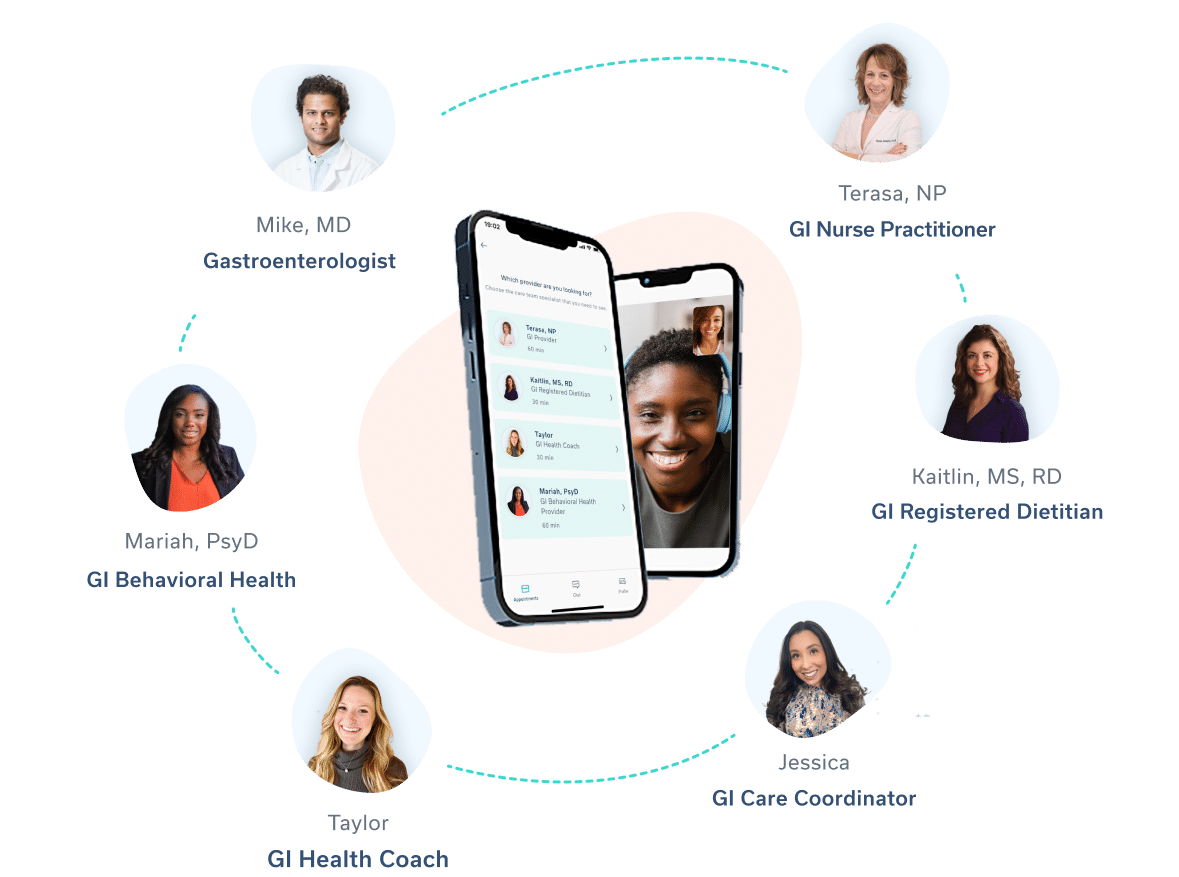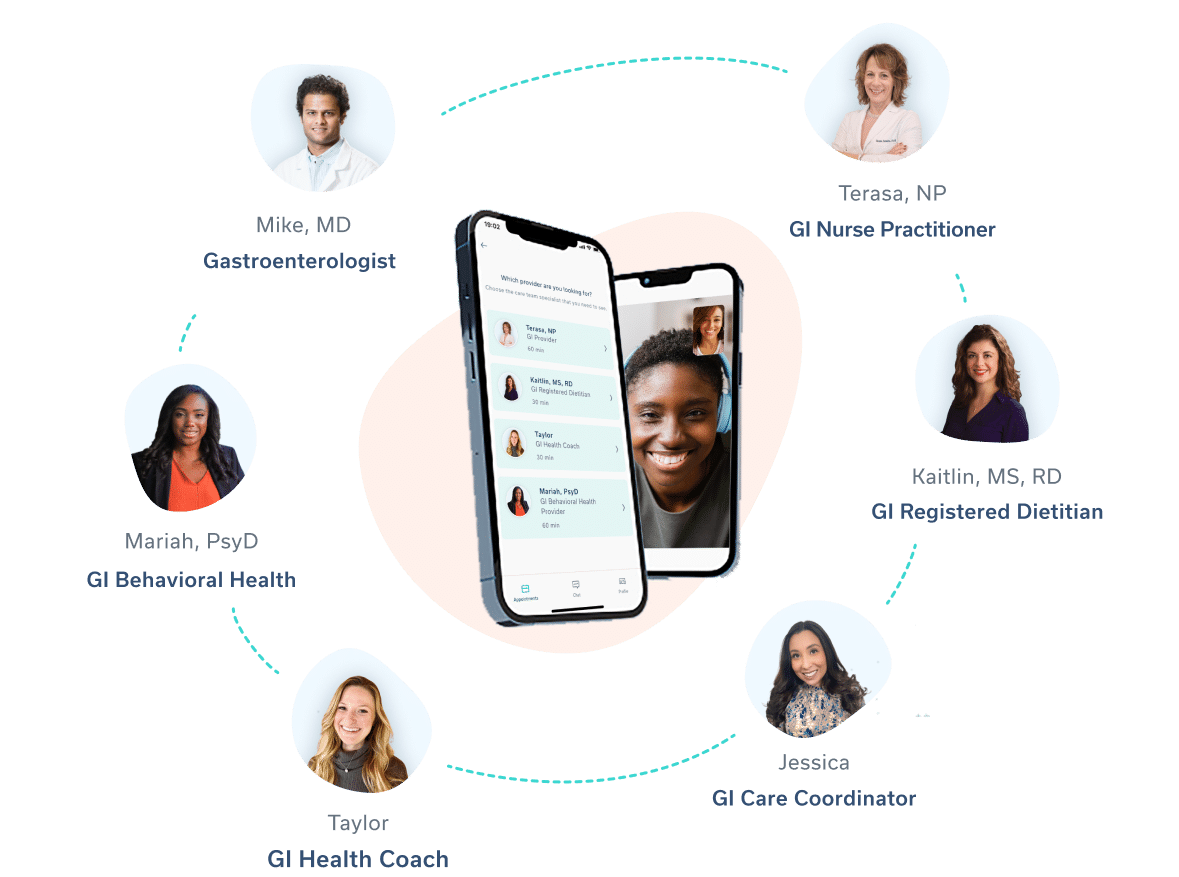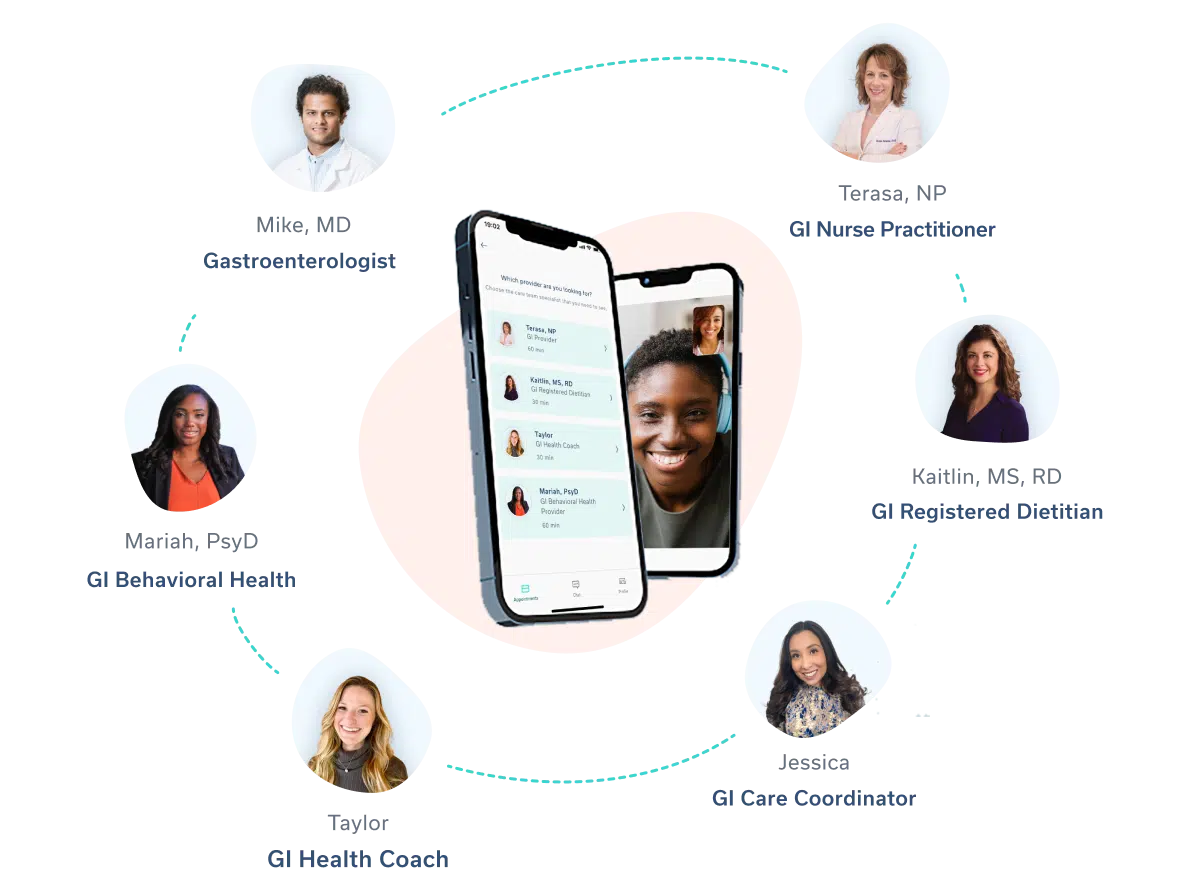 91%
of Oshi Health members gain control over their GI symptoms within 10 weeks.
How it works
It's quick and easy to get the personalized digestive care you need.
Click 'Schedule Appointment' to sign up
Fill out some basic information and schedule your first appointment.
Download the Oshi Health mobile app
Download the Oshi Heath app via the Apple App or Google Play store.
Meet with a GI provider
At the time of your appointment, open the app and meet with your provider from the comfort of home.
get Started
Personalized care for common conditions
Irritable Bowel Syndrome
Crohn's Disease
Ulcerative Colitis
GERD
SIBO
Other Common Digestive Issues
No diagnosis?
No problem
We help individuals experiencing chronic symptoms like abdominal pain, bloating, diarrhea or constipation confirm a diagnosis and get started quickly on treatment.
get Started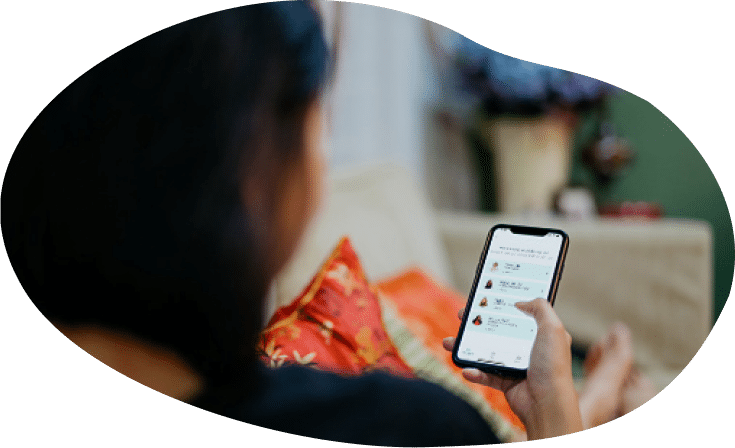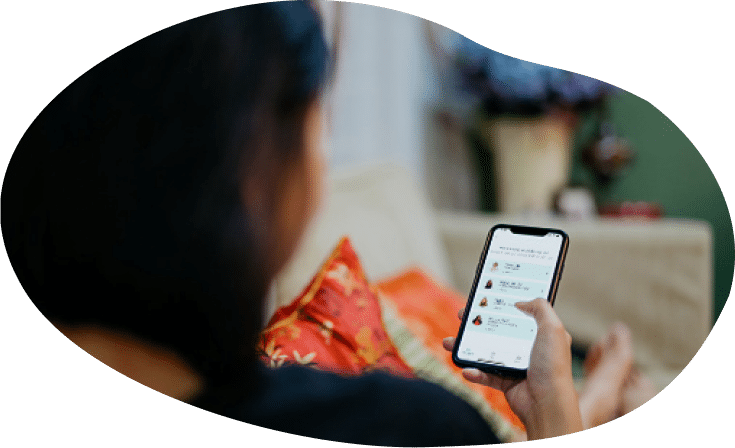 Get seen without leaving home
Meet and message with your GI provider team from the comfort and privacy of home.
What Oshi Health members are saying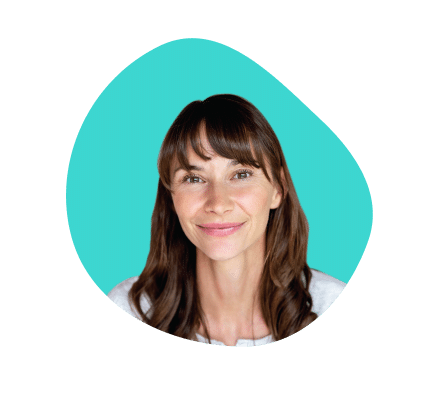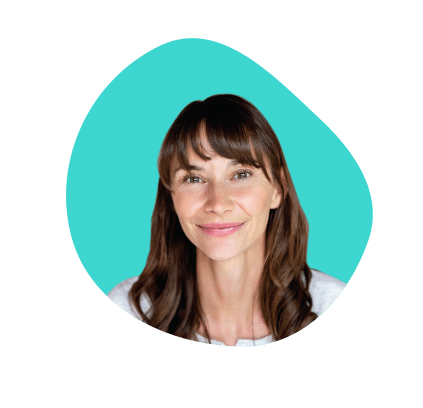 Cindy, Florida
I've been struggling with digestive issues for a while now. Oshi Health was the first time I actually felt listened to. My providers made me feel like I had a whole team behind me. I finally found symptom relief - without needing costly procedures or just being prescribed another medication."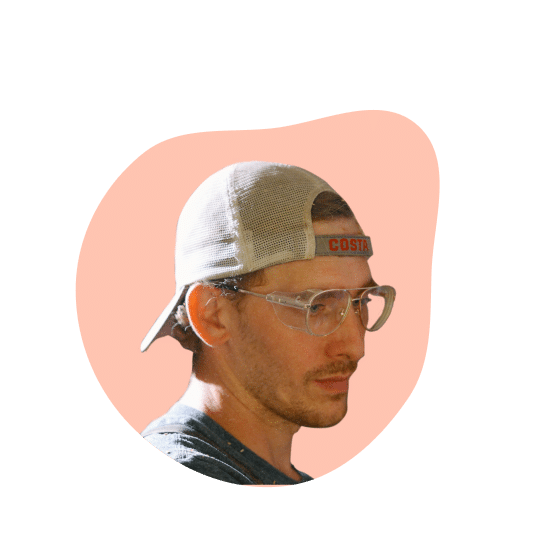 Richard, Florida
I have a full-time job, 2 kids, and an amazing spouse who need me. I called Oshi when I finally woke up and realized that my digestive issues didn't just impact me, but my whole family, too. I am now so much more present in their lives and feel so much better."
Schedule Appointment
Questions?