By Kristen Sturt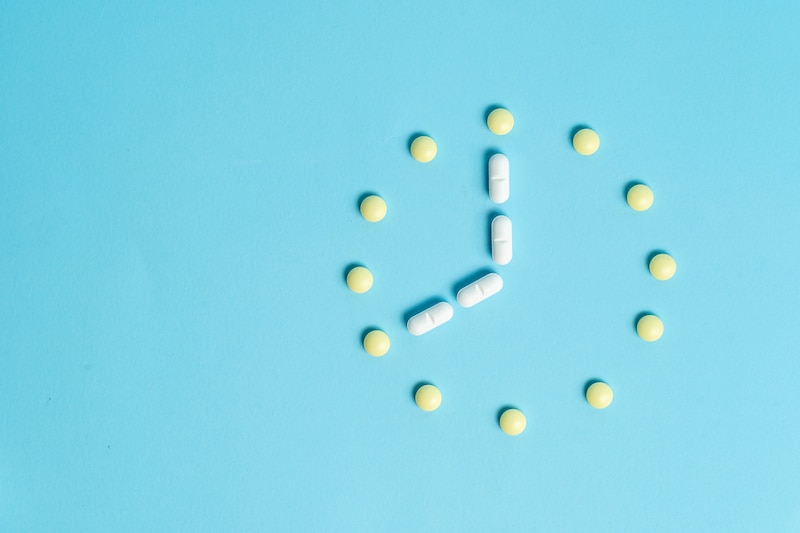 Medically reviewed by Matthew J. Hamilton, MD
Tofacitinib (Xeljanz) is a relatively new medication recommended to treat moderate to severe ulcerative colitis (UC), typically after a biologic drug proves unsuccessful. For many people with UC, Xeljanz can help bring about remission and maintain it for extended stretches—provided it's used as prescribed.
Often, that's where patients run into trouble. It's believed that about half of all medications aren't taken correctly in developed countries. This frequently leads to higher healthcare costs, intensifying disease, poorer quality of life and worse.
Unless your healthcare provider advises otherwise, adhering to your Xeljanz prescription is critical for continued good health. That means taking the correct dose at the right frequency for as long as it works, even if you feel fine.
The Effects of Non-Adherence
Skipping pills or coming off Xeljanz by yourself—without your doctor's knowledge—can lead to serious problems. Most notably, you could relapse.
"A major concern when stopping medication without a plan is having a flare, which can lead to complications that may require hospitalization," says Ryan Ungaro, MD, MS, a gastroenterologist at the Susan and Leonard Feinstein IBD Center at Mount Sinai in New York City. Recurring flares can damage the intestine and may eventually necessitate surgery, which can drive up your medical bills.
What's more, when patients stop and re-start Xeljanz, there's no guarantee it will work the second time. A 2018 analysis of tofacitinib clinical trials found that about one-quarter of participants did not successfully regain response after treatment was interrupted. To get a handle on your UC, you may then need to try other drugs. Again.
Why Patients Might Skip Their Meds
Sometimes, people make a conscious choice to discontinue medication based on their reaction to it. A UC patient may drop Xeljanz because they develop uncomfortable side effects, or if they don't believe the therapy is working. Interruption commonly occurs during remission; since symptoms are tamped down, patients believe medicine is no longer necessary.
Cutting your meds at this point is a bad idea, says Dr. Ungaro. "UC is unfortunately a chronic, lifelong condition, and so even when patients are feeling well, it is important maintain control of the disease."
Other reasons for non-adherence are frequently related to convenience, confusion or practical concerns. Patients may:
Have problems paying for the medicine
Misunderstand how often and how long they have to take medication
Find multiple daily doses to be inconvenient
Take several medications already—so the new one gets lost in the shuffle
Sometimes, people simply forget to take their pills.
Smart Tips for Medication Adherence
Whether you're mid-flare or well into remission, it's vital to speak openly and honestly with your IBD team about your Xeljanz therapy. Ask questions, report side effects or unusual symptoms, and be up front if you've missed doses or stopped the medication.
"Treatment decisions should be shared between physicians and patients, and communication is key in making sure a medication regimen works," says Dr. Ungaro. "Also, it is essential that patients communicate with their providers so that any possible complications or issues—including practical issues such as problems with insurance—can be addressed in a timely manner."
If you're comfortable with Xeljanz, but remembering your pill is an issue, try to take it around the same time daily or pair it with another everyday activity, such as brushing your teeth. Purchase a weekly medication organizer and place it where it's easily noticeable. You can even schedule a reminder on your phone to jog your memory. When you're on the road, be sure to bring enough medication with you; don't check it with your luggage if you're flying.
Ultimately, numerous factors both in out of your control determine your success with any given UC drug—but adhering to your medication is a good way to better your odds.
DISCLOSURE: Dr. Ungaro has done an advisory board for Pfizer, the makers of Xeljanz, and has a research grant from the company unrelated to tofacitinib.
---
Medical reviewer and Oshi physician-partner Matthew J. Hamilton, MD is an Assistant Professor of Medicine at Harvard Medical School and a specialist in Gastroenterology, Hepatology, and Endoscopy at Brigham and Women's Hospital Crohn's and Colitis Center in Boston. He is a leading member of the research team at the BWH Crohn's and Colitis Center, and has garnered national recognition for his research into the underlying inflammatory processes of IBD.
Oshi is a tracking tool and content resource. It does not render medical advice or services, and it is not intended to diagnose, treat, cure, or prevent any disease. You should always review this information with your healthcare professionals.