By Natalie Hayden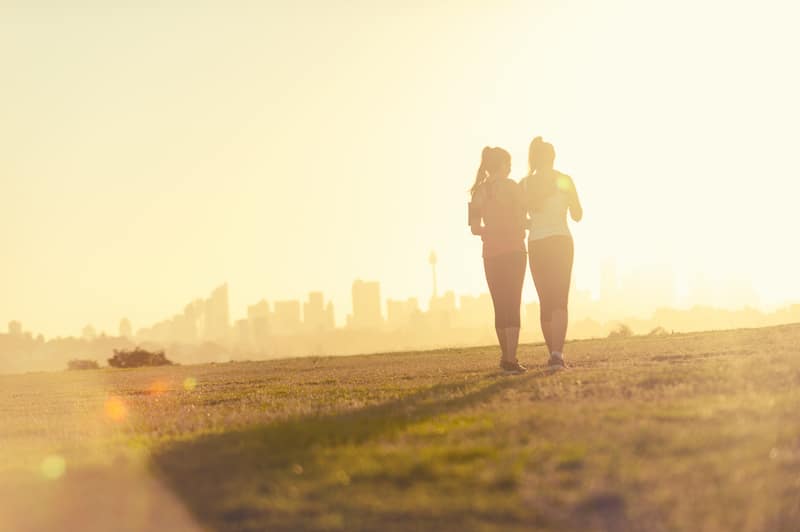 The moment you're diagnosed with inflammatory bowel disease (IBD)—there's no turning back. Hearing you or your loved one has a chronic illness, for which there is no cure is overwhelming, heart-stopping, and emotional.
It can be difficult for both patients and caregivers to navigate this new normal—life with a chronic health condition. It's a sensitive time for everyone involved. It's a time of learning, mourning, and wondering what the future will hold. This is all normal. You are not alone in your worries or concerns. These are just a few ways to support your loved ones as they take on this illness.
Show Empathy—but Try to Keep Your Emotions to Yourself
It's normal to feel upset and shed tears when your child or spouse receives an IBD diagnosis, but now is not the time to show weakness. Your loved one is looking to you to be a rock and a support. If you need to cry, if you need to vent, turn to other family members and friends to lift you up.
As patients, we oftentimes feel guilty for our disease. We think of it as a hindrance to others. If you aren't able to control your emotions, it makes us wonder how bad our situation really is. This is especially the case if you're the parent of a pediatric patient. Your child is resilient and will bounce back from setbacks, chances are you'll learn and be inspired by their strength.
Check Your Sources
Google is not the holy grail. Yes, it's easy to Google symptoms, medications, and treatments, but be skeptical of where you're getting your information from. You will come across some doomsday articles that make you feel as though your loved one was just handed a death sentence. Instead, get your information from high-quality IBD sources like the Crohn's & Colitis Foundation.
Lean on the IBD Family
The IBD family is made up of patients and caregivers around the world who live your reality on a daily basis. We've been in your shoes, we've shared your worries and we understand how you're feeling. Reach out on social media to connect with advocates and bloggers. Think of the IBD family as your resource for comfort, hope and promise, alongside your loved one's medical team. Connect with your local Crohn's & Colitis Foundation chapter to meet with other families who are experiencing a similar situation.
Stop Policing Food and Drink
We get it. There are trigger foods. We're the ones who are going to suffer if we go against the grain and eat something that could cause us pain. I'll never forget how my first year of diagnosis I felt like a lab rat every night at my family's kitchen table. Everyone would watch my every bite and constantly ask me if I was in pain. Each time I would get up from the table in the middle of the meal, I felt everyone's sad, sympathetic eyes follow me to the bathroom. It made me feel sickly. It made me feel less than.
As we navigate our dietary choices, let us learn for ourselves. There isn't one diet that works for everybody. Each case is unique, please trust us and allow us to determine what works best for our bodies.
The Diagnosis Is the Hardest Part of the Journey
The first year of an IBD diagnosis is the most overwhelming and the scariest. From there, each year, each hospitalization, each setback gets a little bit easier. Your loved one will learn how to listen to their symptoms and when their body is pushed to the brink of needing medical intervention.
Both you and your loved one will look at the disease differently as time passes. Rather than a foreign, scary journey, your new normal will become just that—normal. There will be difficult days, weeks and months—but, there will also be incredible triumphs, celebrations and happy moments. Try your best to focus on the positives and use setbacks and hiccups as a learning experience. The hard times and the pain are fleeting, remember that. Brighter days are ahead.
Take it One Day at a Time
This disease is part of your loved one, but it's not all of them. Take the diagnosis one day at a time. Openly communicate with your loved one, let them know you are there, but try not to be a helicopter caretaker. Trust that your child or spouse will talk with you when they feel ready.
Have patience and know that it's the most difficult on the person who has been told they have Crohn's or ulcerative colitis. I know it's hard on you, too—but it's different. You are not feeling the pain, experiencing all the pokes and prods, scopes, tests, and surgeries. Be loving. Be compassionate. Be there. And you and your loved one will be just fine.
---
Oshi is a tracking tool and content resource. It does not render medical advice or services, and it is not intended to diagnose, treat, cure, or prevent any disease. You should always review this information with your healthcare professionals.