By Jenna Pettit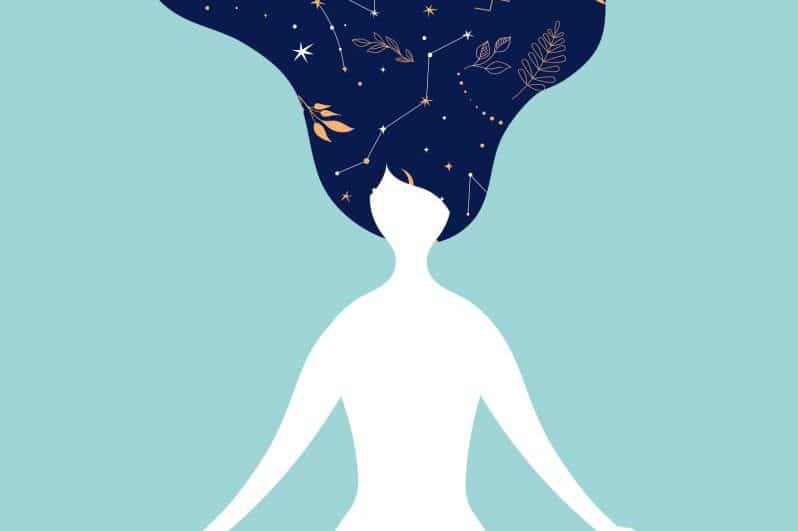 Medically reviewed by Jenny Blair, MD
Stress doesn't cause inflammatory bowel disease (IBD), but research has found that stress often goes hand-in-hand with flares.
Personally, stress has always seemed to be one of my biggest triggers. Before Crohn's disease, I used to swallow my stress. I wouldn't talk about what was going on and I'd continue with my hectic lifestyle. After my diagnosis, I had to make a huge adjustment. I realized the importance of dealing with my stress and emotional baggage. Ultimately, learning to cope and channel my stress in healthy ways has played a major role in how I manage my Crohn's disease.
Stress and Flares: What Works for Me
When I experience long-term stress, my Crohn's is more active. My knees ache, my abdomen cramps, my bowels react abnormally, and I feel more fatigued. After some trial and error, I found that being active, such as practicing hobbies and exercising regularly, helped a lot. Hobbies kept my mind focused on things that bring me joy. Exercise elevated my mood and settled my anxious emotions.
However, while these activities distracted me from stress, they didn't help me deal with it. I was still symptomatic. My psychological stress seemed to be coming out in physical Crohn's symptoms. So I also turned to therapy to manage my anxiety.
What I Learned from Therapy
When you can't change a stressful situation, you can change how you respond to it. For me, an effective approach to changing my responses has been cognitive behavioral therapy (CBT).
During CBT, a mental health professional helps you learn how to recognize and cope with negative patterns of thinking. That way, you can deal with challenges better in the future. In addition to stress, CBT can help people who are dealing with depression, eating disorders, substance abuse, and many other problems.
This style of therapy often requires homework. One valuable tool that has helped me is writing down a specific stressor and my feelings towards that stressor. Then, I rate the intensity of my emotions. I bring the homework back to my therapist and we talk about my initial reaction as the stressor was occurring. The idea is to shape my thought process so when a similar problem happens again, I can recognize it and deal with my stress.
There are also tools I use in the moment:
First, I take a deep breath to calm myself.
Next, I think, "How big is my problem?" and reflect on my initial reaction to the situation. Were my thoughts irrational? What triggered me to think in a specific way?
Then, I try to come up with solutions. I ask myself, "Is there something I can change, or do I need to change how I respond to it?"
My ultimate is goal is to get rid of the stress. I'd rather cope with the problem and not hold onto stress than swallow it and feel symptoms later.
How to Find the Right Therapist
CBT has made a significant difference in the management of my Crohn's disease. Focusing on the mind-body connection has helped me cope with my stress and I believe it has played a big part in my remission. If you're interested in CBT, speak with your healthcare provider or health insurance company about a referral to a therapist. You can also contact a professional organization for guidance, like the Association for Behavioral and Cognitive Therapies or the National Association of Cognitive-Behavioral Therapists. The sooner you reach out, the faster you can get help.
---
Jenny Blair is a writer and journalist covering science, medicine, and the humanities. She earned her MD at Yale University, then completed a residency in emergency medicine at the University of Chicago. After several years in practice, she transitioned to working with words and ideas full-time. Jenny has contributed to Discover, New Scientist, Washington Spectator, and Medtech Insight, among other publications. She lives in New York City.
Oshi is a tracking tool and content resource. It does not render medical advice or services, and it is not intended to diagnose, treat, cure, or prevent any disease. You should always review this information with your healthcare professionals.