By Kerry Weiss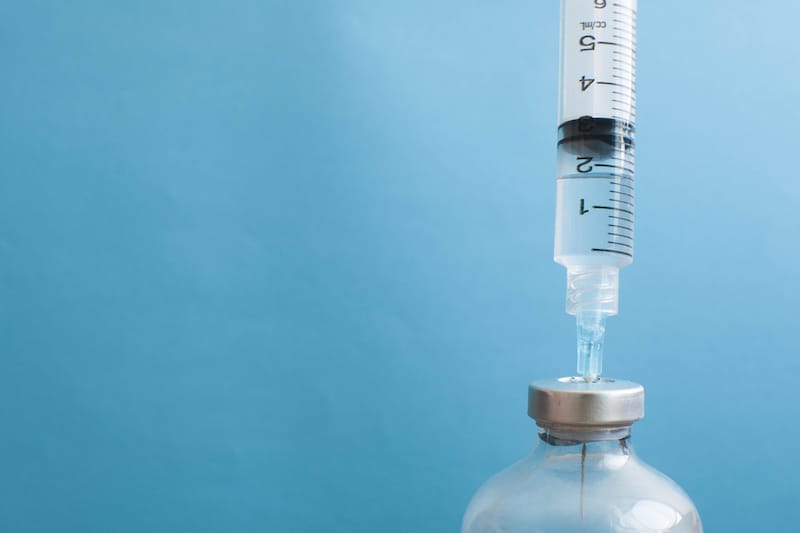 Medically reviewed by Matthew Hamilton, MD
When you have inflammatory bowel disease (IBD), it's important to work with your doctor to find the right treatment plan for you. For some (mostly those who are considered to have moderate to severe disease), that may mean taking a class of drugs known as biologics.
Biologics are a newer class of drugs that target specific proteins in the body to help control inflammation; whereas more traditional treatments affect the whole body. Biologic treatments are very successful in helping many people with IBD achieve and maintain remission.
But before you start taking a biologic, there are a few things you need to do first.
1. Review your medical history with your doctor.
"Usually when we are thinking about starting a biologic, we review the patient's medical history to make sure there's no contraindication," says Faten N. Aberra, MD, MSCE, associate professor of medicine in the division of gastroenterology at the University of Pennsylvania in Philadelphia.
"Patients who have moderate to severe heart failure or multiple sclerosis or other demyelinating disorders, are not recommended to take the anti-TNF class of biologics. And we're usually pretty weary about using many biologics in those who have cancer history."
2. Undergo a physical exam and other tests to clarify IBD disease activity.
Before starting biologic therapy (or any other IBD treatment), your doctor will do a physical exam and possibly additional tests such as colonoscopy to check for IBD in your body to help determine the best course of treatment for you.
3. Get any necessary screenings.
Certain screenings will be an essential part of your initial assessment. "With biologics, mainly with anti-TNF class, there's a risk of re-activating latent infections like tuberculosis and hepatitis B, so we screen for these infections before prescribing the drug" says Aline Charabaty, MD (Twitter: @DCharabaty), director of the IBD center at Sibley Memorial Hospital, an affiliate of Johns Hopkins School of Medicine in Washington DC and spokesperson for the American Gastroenterological Association.
"Depending on the patient's risk factors, we may also check for hepatitis C, HIV, or other infections as well—like STDs that could be dormant," adds Dr. Aberra.
4. Get vaccinated.
"The main risk with biologics is the increased risk of upper respiratory infections like sinusitis, bronchitis, and of pneumonia," says Dr. Charabaty. "So it's important to make sure you receive the pneumococcal vaccines and you get your annual flu shot to prevent these infections. You'll also want to stay up to date on other routine vaccinations as well, like tetanus, HPV, and shingles, explains Aberra.
"The other thing to be aware of is that for a lot of biologics, live vaccines are not recommended—that would be things like MMR and the varicella (chickenpox) vaccine," she adds. "If you do need these vaccines, you'll have to hold off on biologic treatment for at least a month after receiving the live vaccine."
It may be necessary to contact your PCP office for your vaccine history and they can also help to fill in any of the necessary vaccines that need to be done.
5. Learn about your treatment options.
There are many different types of biologics available, so you should then participate in a shared decision-making process to determine which one you should try. "Sometimes it's not straightforward that someone has to be on a specific biologic, so you have options in terms of whether you might want a subcutaneous injection or an intravenous infusion, and that should be taken into consideration," adds Aberra. You and your doctor can discuss other factors as well, like the cost of the medication.
6. Review your prescribed treatment regimen.
Once you land on the best biologic to try, "Your doctor or IBD nurse should describe when and how to administer the biologic, and give fact sheets or information about the drug that you can take home and review after the visit," says Aberra.
Don't Forget Follow-Up Care
After starting biologic treatment, it's important to continue to take it as prescribed, and schedule routine check-ups with your doctor—even if you're feeling well. You and your doctor can work together to:
Monitor how well the medication is working
Discuss any side effects you may be experiencing
And even evaluate if there's another type of biologic that might help better control your IBD
It is important to note that the biologic options for treatment are still limited so that your IBD doctor may want to do all that can be done to keep you on a biologic that works.
Medical reviewer and Oshi physician-partner Matthew J. Hamilton, MD is an Assistant Professor of Medicine at Harvard Medical School and a specialist in Gastroenterology, Hepatology, and Endoscopy at Brigham and Women's Hospital Crohn's and Colitis Center in Boston. He is a leading member of the research team at the BWH Crohn's and Colitis Center, and has garnered national recognition for his research into the underlying inflammatory processes of IBD.
Oshi is a tracking tool and content resource. It does not render medical advice or services, and it is not intended to diagnose, treat, cure, or prevent any disease. You should always review this information with your healthcare professionals.