By Kathleen Hall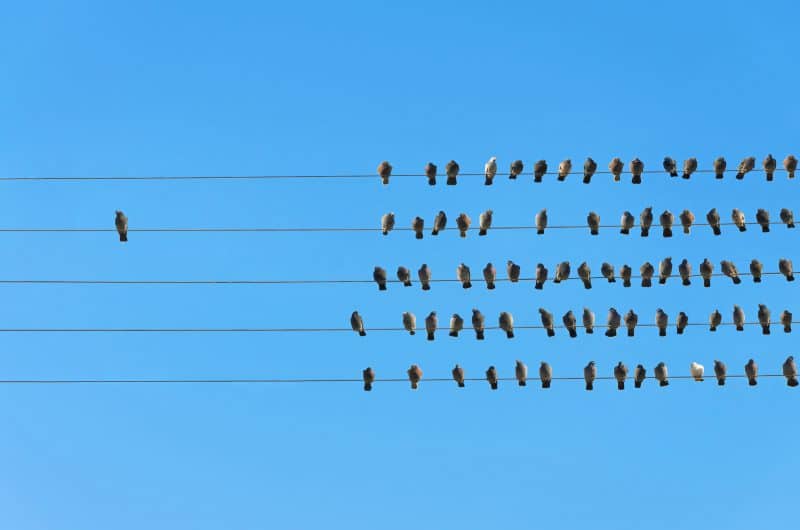 Medically reviewed by Jenny Blair, MD
Humans are naturally interdependent beings. However, when you have IBD, you're at risk for becoming socially isolated. Social isolation—the feeling that you don't belong and are not socially engaged with others in fulfilling relationships—can lead to depression and anxiety and worsen physical illness. In fact, some studies suggest mood disorders and stress may be associated with relapse.
How you cope with your disease affects your quality of life—even your longevity. For example, patients who report moderate to high stress, but are highly satisfied with their social support system, have lower psychological distress and cope better with their disease. Social isolation in particular is a well-known risk factor for early death and poor health. In fact, social isolation is comparable to smoking in terms of adverse effects on our health.
It pays to find ways to engage with others in realistic and meaningful ways. Here are seven strategies for preventing social isolation when you have IBD.
Recognize It for What It Is
Withdrawing from social activities and isolating ourselves from other people is actually a built-in response mechanism when we're sick, says Andrea Bradford, PhD, assistant professor at Baylor College of Medicine in Houston, Texas. This makes sense and is even adaptive if you have a short-term illness, such as a virus."However, with a chronic condition that doesn't necessarily go away, or relapses and remits, this isn't really a workable coping strategy in the long term," says Dr. Bradford. "Removing social support can make it that much more difficult to cope with a serious illness, such as Crohn's or ulcerative colitis."
Think Quality, not Quantity
You don't have to accept every social engagement, Bradford says. You may feel up to being a guest at an intimate dinner party but nix an outing that lasts for hours and may potentially leave you without easy access to a bathroom." Choose [social activities] carefully with your limitations in mind and be realistic about those limitations," she says. "They may not shut you down in every aspect. Be willing to be with people you trust and whom you expect to give you a supportive response, and be willing to tolerate some of the discomfort. It's a balance."
Find a Source of Support
"I tell patients it's very important to find a support system," says Tasneem Ahmed, DO, assistant professor of internal medicine at UT Southwestern Medical Center in Dallas, Texas. Support groups for patients provide an opportunity to share experiences and seek emotional support from others with similar challenges. Caregiver support groups can also help family and friends understand their loved one's disease and connect with other caregivers. Visit the Crohn's and Colitis Foundation to find a group near you or see if your local hospital offers a group.
Be Willing to Be Vulnerable
It's difficult to show vulnerability, says Bradford. You may not want to "burden" others with details about your disease. However, it's helpful to consider the perspective of your friends and loved ones. If you were in their shoes, would you want to know? Would you want to be able to do something to help? Holding back can make it more difficult to receive needed support, Bradford adds. Friends and family members may be even more willing to assist if they know that you are struggling emotionally.
Be Proactive
"Take opportunities, even if it's a little risky to do so," Bradford says. "Avoidance is huge and contributes to social isolation, withdrawal. Even if you're sick, if someone is willing to be with you and visit you at home, take the opportunity. Reduce the impact of your illness on your relationships and other things that make life worth living."
Find New Ways to Connect
Volunteer with a cause you care about or join a group based on a hobby or your favorite activity. This has been shown to improve well being in other populations, especially older adults. Volunteering takes the focus off your illness and puts it on others who need help. Visit VolunteerMatch.org to find a volunteer organization that needs your help, or search MeetUp.com to find an interest-based group near you.
Talk to a Mental Health Professional
According to the National Institute of Mental Health, people with chronic diseases are at greater risk for depression. Furthermore, approximately 40 percent of IBD patients have unusually high anxiety levels. A qualified mental health professional can treat anxiety and mood disorders. Not sure where to start? Talk to your healthcare provider about finding the right mental health professional for you. Social isolation is a health risk and should be taken seriously, so don't delay seeking professional help.
---
Jenny Blair is a writer and journalist covering science, medicine, and the humanities. She earned her MD at Yale University, then completed a residency in emergency medicine at the University of Chicago. After several years in practice, she transitioned to working with words and ideas full-time. Jenny has contributed to Discover, New Scientist, Washington Spectator, and Medtech Insight, among other publications. She lives in New York City.
Oshi is a tracking tool and content resource. It does not render medical advice or services, and it is not intended to diagnose, treat, cure, or prevent any disease. You should always review this information with your healthcare professionals.