By Kerry Weiss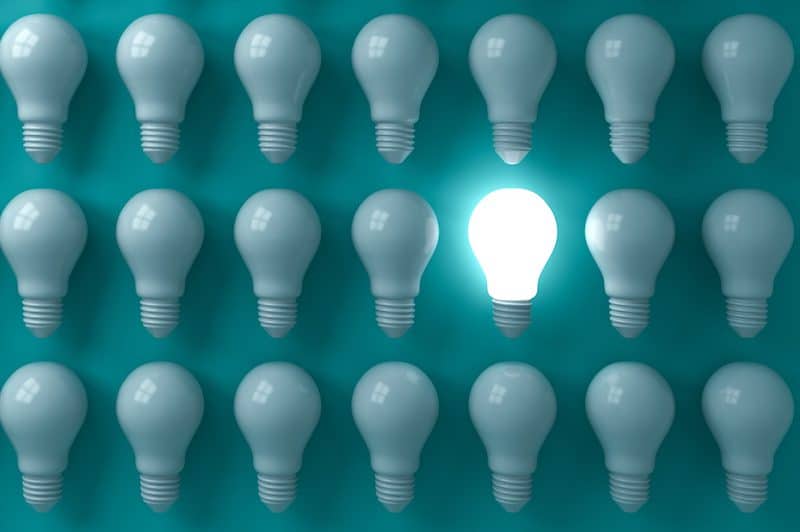 Medically reviewed by Matthew J. Hamilton, MD
Biologics are a newer class of drugs for treating inflammatory bowel disease (IBD), and—as with any medication—if you're prescribed a biologic, it's important to stick with it.
"Biologics are foreign proteins, and when levels of biologics get low, two bad things can happen: One, is that the disease comes back; two, is that your body develops antibodies to help it make the medication less effective or ineffective," says Stephen B. Hanauer, MD, professor of medicine and director of the digestive health center at Northwestern University Feinberg School of Medicine in Chicago. "So it's very important to stay on schedule with biologic therapies to prevent them from losing response."
However, misunderstandings about the importance of sticking with your biologic treatment schedule persist. So we're here to tell the truth behind these common myths about the importance of taking your biologics as prescribed.
Myth #1: Biologics are dangerous.
"One of the biggest misconceptions is that biologics are dangerous," says Dr. Hanauer. "They're actually some of the safest medications ever introduced for IBD treatment." People with IBD may have a fear of biologics because of certain risks, like the increased risk of infection or cancer—so it helps to take certain precautions while you're on biologic therapy.
"Make sure you're updated on all of your vaccinations beforehand, and don't start a biologic if you have a fever or are sick, and call your doctor if you get sick while you're already taking a biologic," adds Hanauer. And remember that the risk of cancer while taking biologics is still pretty low.
Myth #2: You can stop taking biologics once you're in remission.
Biologic treatment can help you both achieve and maintain remission. "We know that 80% of patients who stop taking their medication will develop a flare-up within the next year," says Hanauer. So even when you're in remission, it's important to stick with your prescribed treatment plan.
Myth #3: It doesn't matter if you skip a dose.
A study published in February 2018 in the American Journal of Gastroenterology found that missing or delaying medication by just two days every two weeks can increase your risk of a flare. "It's best not to miss a dose—if you do, it requires discussion with your doctor," says Hanauer.
Myth #4: You should stop taking your biologic medication if you experience side effects.
Side effects like injection site reactions, headache, fever, chills, hives, and other rashes can occur with biologics. If you're experiencing side effects, it's important to talk to your doctor. "Do not self-medicate—or self-non-medicate—without discussing with your health care provider," says Hanauer.
Myth #5: Biologics are too expensive to take long-term.
"In the United States, insurance usually covers the majority of the cost, so your out-of-pocket cost should be minimal," says Hanauer. That said, there are situations where cost is an issue—for example, if your insurance company prioritizes one biologic over another, doesn't allow dosage adjustments, or requires step therapy—a process where you must go through other treatments to prove they don't work for you before your insurance company will cover the prescribed biologic.
If you're having trouble paying for your prescribed treatment, you still have options. For starters, there are patient assistance programs that can help you cover drug costs.
You may also consider talking to your doctor about biosimilars. "Biosimilars, which are essentially the same as the original drug, are also a good way to reduce the cost of these very expensive therapies," adds Hanauer.
Medical reviewer and Oshi physician-partner Matthew J. Hamilton, MD is an Assistant Professor of Medicine at Harvard Medical School and a specialist in Gastroenterology, Hepatology, and Endoscopy at Brigham and Women's Hospital Crohn's and Colitis Center in Boston. He is a leading member of the research team at the BWH Crohn's and Colitis Center, and has garnered national recognition for his research into the underlying inflammatory processes of IBD.
Oshi is a tracking tool and content resource. It does not render medical advice or services, and it is not intended to diagnose, treat, cure, or prevent any disease. You should always review this information with your healthcare professionals.