By Natalie Hayden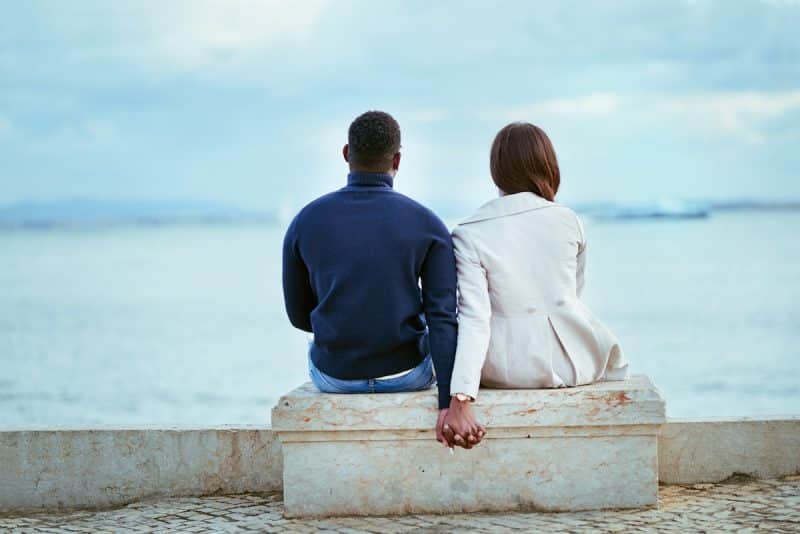 Dating, marriage, relationships—romantic connections are often a challenge to navigate, and when you throw IBD into the mix, well it's complicated! It's difficult enough to find a good match, couple that with talking about your chronic disease and it can make those first few dates a bit uneasy.
In my own personal experience, living with Crohn's has served as a bit of a "truth serum." Those I dated in the past showed their true colors after finding out about my disease, and when the going got tough. I quickly discovered who could stand the test of time (ahem, my husband) and who wasn't cut out for being a caretaker (everyone else I dated).
I had the chance to talk with five other members of the IBD family and they opened their hearts and shared their recommendations for navigating the relationship world with IBD.
Your Disease Is Not the Temple of Doom
Rasheed Clarke, 34, ulcerative colitis, Mississauga, Ontario
Relationship status: Single
Instagram: @rasheedclarke, Twitter: @rasheedclarke
"Be upfront about having IBD. It can be hard to work that information into a conversation ("what kind of music do you listen to and oh, do your intestines get severely inflamed, too?"), but if an opportunity comes up, take it. The earlier you bring it up, the easier it is to answer questions, allay fears, and find out if the person you're with has a problem with it. And if so, maybe that's a sign to not waste each other's time."
Talk About How You're Feeling
Amanda Osowski, 32, Crohn's disease, Chicago, Illinois
Relationship status: Married
Instagram: @amanda.osowski, Twitter: @amandabosowski
"Since the day I met my now husband, I found that it was so much easier to tell him how I was feeling and what I was thinking and what I needed, rather than hoping he could assume or guess or that I could pretend to deny that I was feeling sick or symptomatic on any given day."
Hear Your Partner Out
Shawntel Bethea, 26, ulcerative colitis, Charlotte, North Carolina
Relationship status: Single
Instagram: @shawnbethea_, Twitter, @shawnbethea_
"Understand that while you're the one living with the condition, your partner will still have feelings of their own. They may get overwhelmed. Be open to hearing their side of things. Remember IBD doesn't just affect the patient. It affects the entire tribe."
Honesty Is the Best Policy
Shawntel Bethea
"Don't try to sugar-coat things in order to make someone else comfortable. If something bothers you, speak up. If you can't eat something, speak up. If you're too tired, speak up. No one knows your concerns. You have to voice them."
You Won't Let Anyone Down By Being Honest
Rasheed Clarke
"Don't push yourself over fears of letting your partner down. If you have to cancel a date, or if you're not in the most amorous mood, be honest about how your body isn't in the best shape at that particular moment, reiterating that it is a moment, and that you need time to recoup and get back to feeling well. The risk of pushing yourself during a rough time is that you make your own health worse and require an even longer recovery period."
Share the Ups and Downs
Jacquie Persson, 30, Crohn's disease, Waterloo, Iowa
Relationship status: Married
Instagram: @jacquienicole11
"Be open. Share what's really going on especially during a flare, and I mean even the not-so-pretty parts. When someone hasn't experienced something personally, sometimes this is the only way to fully understand what your partner is going through."
Everybody Has Something
Lilly Stairs, 26, Crohn's disease, San Francisco, California
Relationship status: In a relationship
Instagram: @lillyrosestairs, Twitter: @LillyStairs
"No one escapes this life without bumps along the way. Life's challenges take all different forms, but they shape who we are. The strength your IBD has given you can be channeled to support your partner when they inevitably face hardship."[/vc_column_text][vc_single_image media="76079″ media_width_percent="50″ alignment="center"][vc_column_text]
Express What You've Learned
Rasheed Clarke
"Emphasize all you can do in spite of the disease, and maybe even highlight how IBD has helped you be a better person—maybe you take your health more seriously, or feel mentally resilient after all you've been through, or have a heightened appreciation for the caring people around you."
Don't Compare Relationships
Jacquie Persson
"Comparison is the thief of joy. Don't compare your relationship to anyone else's. Focus on the two of you and whatever your normal is. IBDs are such a rollercoaster, so we all know how that "normal" can change from one week to the next."
Thank u, next
Lilly Stairs
"In the wise words of Arianna Grande, if they aren't willing to love you for all of you, then it's thank you, next! While it may be a cliche, there are plenty of fish in the sea. Never feel you have to settle because of your chronic illness. You deserve someone who will stick by you no matter what."
Trust Your, well, Gut
Amanda Osowski
"I trusted him with the secrets of my disease, but I also trusted that if he wasn't the right partner for me, his actions and reactions would make that very telling, and I could move on. We've now been together 4 1/2 years, and I am so grateful for these tips that founded our relationship and enable us to have a strong and happy marriage."
Navigating the Relationship World with IBD
Despite what social media and sappy rom-coms want us to believe, there's no such thing as a perfect relationship. Yes, IBD may complicate these bonds but having IBD does not make you less deserving of a healthy, stable relationship.
---
Oshi is a tracking tool and content resource. It does not render medical advice or services, and it is not intended to diagnose, treat, cure, or prevent any disease. You should always review this information with your healthcare professionals.