By Kristen Sturt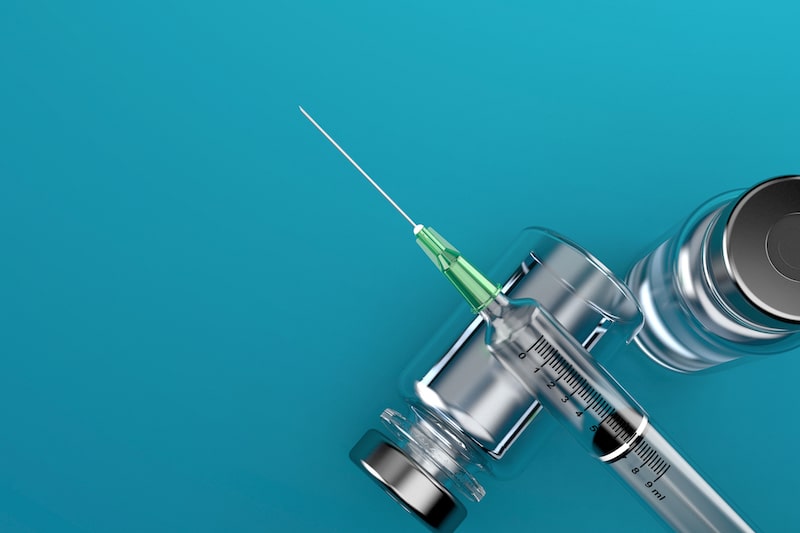 Medically reviewed by Jenny Blair, MD
Settling on medication to treat inflammatory bowel disease (IBD) is frequently a trial-and-error process—and for patients starting a new therapy, understanding the risks, benefits and important details beforehand is vital. Knowing these particulars can help you stay alert to crucial changes in your health, facilitate discussions with your IBD team, and much more.
With that in mind, here are the essentials of golimumab (Simponi), a potent IBD drug prescribed during or after flare-ups.
1. Who can take Simponi?
People with moderate to severe ulcerative colitis (UC). It's frequently used for patients who rely on steroids to control their UC symptoms, who can't tolerate certain UC medications or who didn't respond satisfactorily to other UC drugs. The choice to use Simponi often comes down to provider preference, insurance coverage and individual health situation.
2. How does it work?
Biologic medications directly target the causes of IBD, making them particularly valuable to patients. Simponi belongs to a group of biologics called tumor necrosis factor (TNF) inhibitors, also known as TNF blockers or anti-TNF agents.
"It works by binding to and blocking the action of a molecule in the bloodstream called TNF," says Nir Modiano, MD, PhD, director of the Inflammatory Bowel Disease Program at Oregon Health and Science University in Portland. "TNF appears to be responsible for a lot of the inflammation in many patients with autoimmune disease, including inflammatory bowel disease."
By blocking TNF, Simponi can alleviate inflammation and improve the appearance of the intestinal lining. This eases IBD symptoms and helps patients reach and maintain remission.
3. How is Simponi taken?
By injection. Patients receive two doses the first day, and another single dose about two weeks later. From there on out, it's one injection every four weeks, which may be self-administered at home following training by a provider. There are two kinds of injectors; one is a syringe, while the other is an autoinjector, a pen-like gadget that conceals the needle from patients during the shot.
From time to time, doctors may try combination therapy; they'll prescribe an immunomodulator medication, such as methotrexate or azathioprine, along with Simponi. This may improve the drug's performance, but may also lead to more side effects.
4. When does it start to work?
It varies. Some patients notice progress after a few days, and many have a handle on symptoms within six weeks. Other people take longer to respond. Physicians may try different medication for those who don't improve after eight weeks.
5. Is there a limit to how long you can take Simponi?
Patients on golimumab should receive regular checkups to monitor their progress. Those who continue to respond favorably without serious side effects may be on the medication long-term. "When it is effective, it can be used for years," says Dr. Modiano, "and stopping a medication that is working should not be taken lightly—that's a discussion that a patient should have with their gastroenterologist."
6. What are Simponi's side effects?
Many patients won't experience side effects. For people who do, they may be mild or serious, and can occur right away or develop over time. They should always be reported to a provider. "Hearing about a side effect may alert us to something that may need further evaluation or treatment," says Modiano.
Viral and upper respiratory infections are the most commonly reported issues, along with pain where patients receive an injection. Some people may be allergic to the drug or injection device; those with latex allergies should notify a provider. There is also a small increased risk of developing certain diseases, including skin cancer and lymphoma.
7. What health issues should I disclose?
Prior to starting Simponi, clue your IBD team into pre-existing medical conditions, including active infections, heart failure, cancer or a history of cancer. Tuberculosis or hepatitis B—or past exposure to either—should be disclosed, as well.
Let your physician know if you're pregnant, nursing or attempting to conceive. They should also be aware of your other medications, especially rheumatoid arthritis treatments like abatacept (Orencia) or anakinra (Kineret). Patients missing immunizations must tell their provider; live vaccines may not be used while taking Simponi.
What Else Should I Know?
Take Simponi as prescribed, and report any side effects, infections, or new symptoms right away—don't wait until your next scheduled checkup. It can be tough for patients to interpret whether a symptom is concerning, says Modiano, "and often, that's something their doctor will be much better able to assess."
Jenny Blair is a writer and journalist covering science, medicine, and the humanities. She earned her MD at Yale University, then completed a residency in emergency medicine at the University of Chicago. After several years in practice, she transitioned to working with words and ideas full-time. Jenny has contributed to Discover, New Scientist, Washington Spectator, and Medtech Insight, among other publications. She lives in New York City.
Oshi is a tracking tool and content resource. It does not render medical advice or services, and it is not intended to diagnose, treat, cure, or prevent any disease. You should always review this information with your healthcare professionals.