By Kerry Weiss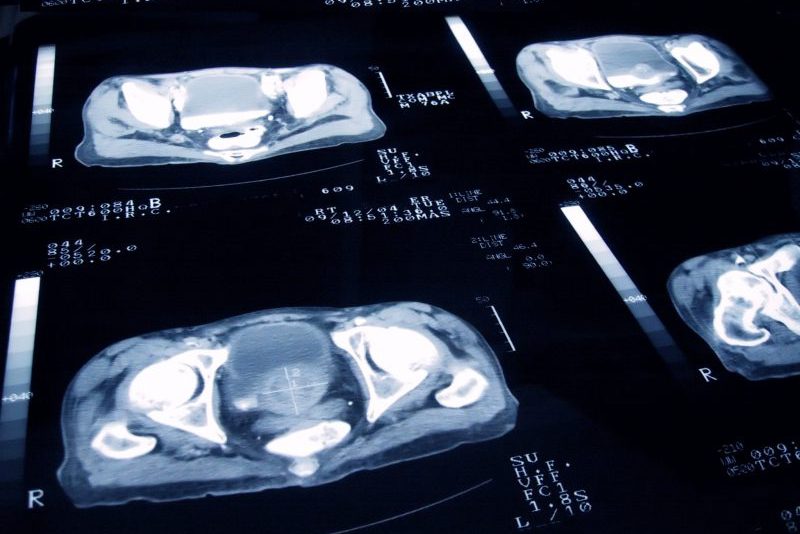 Medically reviewed by Jenny Blair, MD
If you're a man who has inflammatory bowel disease (IBD), one thing you may want to consider is your prostate cancer risk.
Why? A retrospective study published in May 2019 in the journal European Urology found that men with IBD may have an increased risk of developing prostate cancer in comparison to those who do not have IBD.
What's the link between IBD and prostate cancer risk?
By definition, IBD involves chronic inflammation in the gastrointestinal (GI) tract. "We know now that there are many situations where inflammation in general is associated with risk of cancer," explains Stephen B. Hanauer, MD, professor of medicine at Northwestern University Feinberg School of Medicine in Chicago and director of Northwestern Medicine Digestive Health Center. "The most obvious example is smoking and lung cancer. There's the inflammation from sunburn and skin cancer; there's chronic liver inflammation with hepatitis and liver cancer; and in IBD, bowel inflammation is an increased risk for bowel cancer."
So how does that relate to prostate cancer in men with IBD? "The prostate is adjacent to the rectum, which is often involved in ulcerative colitis," explains Dr. Hanauer, who was also one of the co-authors of the European Urology study. "The consideration [for the study] was whether or not local or systemic bowel inflammation might increase the risk of prostate cancer." And a link was found. "Looking at our database, we found that these men had almost four times the risk of prostate cancer."
When should men with IBD be screened for prostate cancer?
"The implication is that men should make sure that they are screened for prostate cancer if they're the appropriate age," adds Hanauer.
The U.S. Preventative Services Task Force recommends that men ages 55 to 69 work with their clinician to make a decision about whether or not they should be screened for prostate cancer.
The new study findings aren't definitive enough to make a different age-specific recommendation for prostate cancer screening specifically in men with IBD, explains Hanauer. "It is going to lead to additional studies to help determine appropriate screening recommendations for men with IBD—but we're not there yet."
A special consideration for prostate cancer screening in men with IBD
Prostate cancer screening commonly involves two tests: A blood test called a prostate specific antigen (PSA) test, and a digital rectal examination.*
"One of the treatments for IBD that is not responding to medical therapy is removing the colon, which can include removing the rectum," says Hanauer. "When that's done, it may be more challenging to do a prostate examination—so in men who have had surgery, it may not be possible to do the digital rectal examination."
*However, in 2018, the USPSTF stated that there is not enough evidence of benefit to recommend the digital rectal exam as a means of screening for prostate cancer—at least not among men in the general US population.
"If the findings of an increased risk of prostate cancer in men with inflammatory bowel disease continue to demonstrate an association," Hanauer says, "the [USPSTF] recommendations may need to be modified for this specific population."
In the meantime, he notes, it is important to consider prostate cancer screening for men above the age of 50 with inflammatory bowel disease.
Bottom line: Prostate cancer screening is an individualized decision, and you and your doctor should work together to discuss when to be screened—and what that screening process will look like.
---
Jenny Blair is a writer and journalist covering science, medicine, and the humanities. She earned her MD at Yale University, then completed a residency in emergency medicine at the University of Chicago. After several years in practice, she transitioned to working with words and ideas full-time. Jenny has contributed to Discover, New Scientist, Washington Spectator, and Medtech Insight, among other publications. She lives in New York City.
Oshi is a tracking tool and content resource. It does not render medical advice or services, and it is not intended to diagnose, treat, cure, or prevent any disease. You should always review this information with your healthcare professionals.