Oshi Health named to 2021 CB Insights Digital Health 150 list of most innovative digital health startups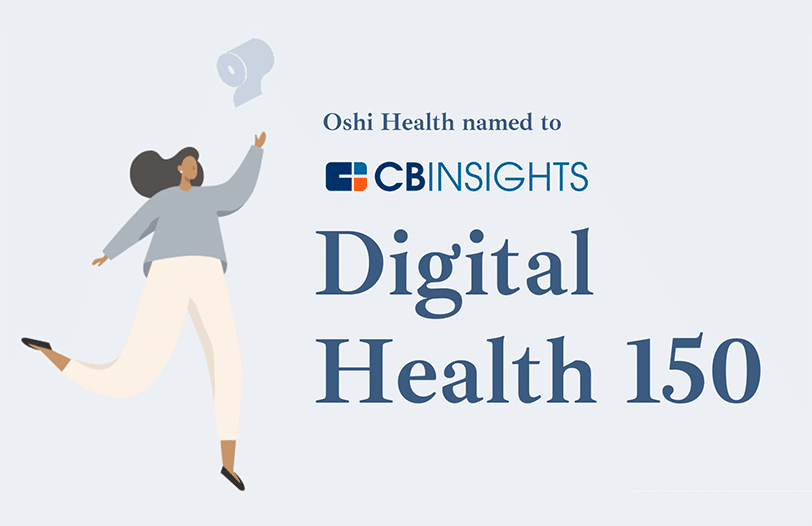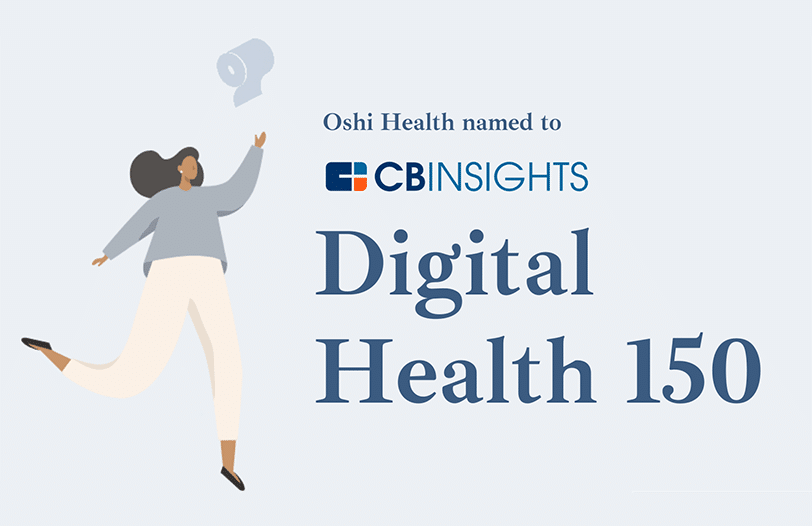 Oshi Health earns spot on list for novel, integrated care model for gastrointestinal health
New York, NY – December 8, 2021 — Oshi Health, the virtual specialty care company transforming gastrointestinal (GI) health outcomes and economics, is named to CB Insights third annual Digital Health 150 list of the most promising private digital health companies in the world.
"The future of medicine is rapidly coming into focus — with exponential leaps forward in patient experiences and outcomes," said Oshi Health CEO Sam Holliday. "As part of that, Oshi Health is completely redesigning care for chronic GI conditions, and proving that convenient access to specialized interventions via virtual-first care delivery can be transformational. It's also far more affordable and scalable."
Through an evidence-based approach, the CB Insights research team selected the Digital Health 150 from a pool of over 11,000 companies, including applicants and nominees. They were chosen based on several factors, including data submitted by the companies, company business models and momentum in the market, and Mosaic scores, CB Insights' proprietary algorithm that measures the overall health and growth potential of private companies.
A new model for GI care
Traditional fee-for-service healthcare models and practices are neither structured nor incentivized to provide the high-frequency support that's been proven most effective for treating chronic GI conditions, a wide-ranging set of symptoms and issues that affects 1 in 5 working-age adults and incurs staggering direct healthcare costs in excess of heart disease. As a result, most people are left to self-diagnose their root causes and triggers as part of a digestive health struggle that can extend for years.
Oshi Health's integrated GI care model provides effective relief through evidence-based, whole-person care — including often-neglected dietary and psychosocial interventions — and can quickly achieve a positive diagnosis and guide individualized treatment.
This integrated care model is conveniently delivered via digital health modalities. Members connect with specialized providers via telehealth visits, their care plan is continuously informed and refined by their symptoms, food and stress monitoring, and a health coach provides daily messaging and support to make sustainable lifestyle changes. For the first time, GI care is convenient, accessible and empowering.
Oshi Health members often achieve symptom control within 90 days, and 91% of members report that Oshi Health helped them improve their quality of life. To learn more about Oshi Health and its value-based care that patients love, visit www.oshihealth.com.