Oshi Health joins IMPACT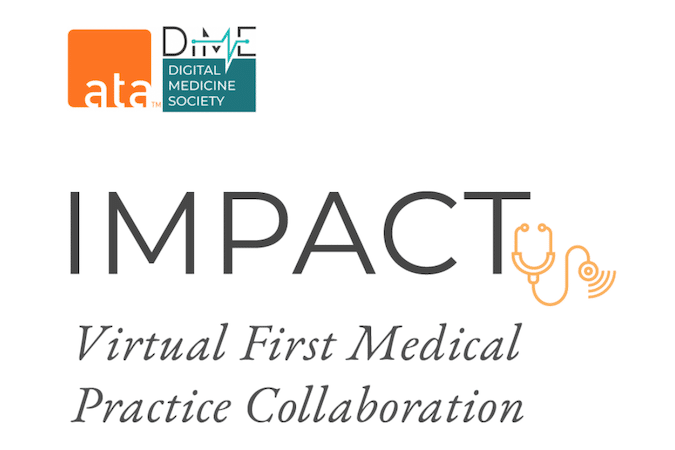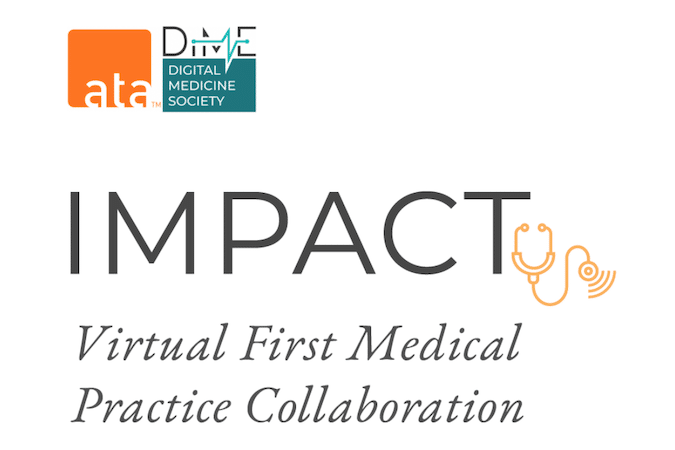 The US' largest telehealth group launches new 'Virtual-First' healthcare initiative.
Oshi Health is excited to be a founding member of IMPACT, co-created by the Digital Medicine Society, 'IMPACT' aims to cultivate an ecosystem of organizations that view virtual care as their primary mission.
Read the full press release below and visit the IMPACT website to learn more
Boston, MA, Jan 13, 2021 – In the midst of a global pandemic that has forced millions of healthcare professionals to become increasingly virtual, a new initiative for virtual healthcare is being launched today by the American Telemedicine Association and the Digital Medicine Society (DiMe).
The "IMPACT" initiative aims to go beyond conventional telemedicine efforts that are layered on top of existing healthcare organizations, and to instead develop solutions that its organizers call "virtual-first."
IMPACT founding members include a wide range of digital-health start-ups, health-insurance companies, investors, and trade associations.
The initiative will also include research participation from Rock Health, a seed fund whose other partners include GE, Harvard Medical School and the Mayo Clinic.
DiMe executive director Jen Goldsack says that most services that we think of as telehealth have been developed to mirror traditional practice, using communications technologies to deliver an experience that aims to simulate an in-clinic visit.
"In contrast, virtual-first practices have staff and clinical workflows that are based exclusively on caring for patients remotely, and that don't have to be reverse-engineered into existing workflows," says Goldsack. "Virtual-first practices use technologies for patients to monitor their health at home, as well as offer care teams that might look a little different. They often include and coordinate needed diagnostics, therapeutics, remote patient monitoring, mental health professional consultations, coaching, nutrition consultation, together with physician services, all delivered outside of traditional healthcare facilities."
Goldsack says that initial priorities include:
• Developing model payer contracts for virtual-first organizations
• Conducting investor and innovator benchmarking surveys
• Addressing misconceptions that virtual care is "second-class medicine"
"Virtual-first practices experience many of the same challenges faced by all delivery systems and clinicians that practice telehealth, including difficulty securing reimbursement and outdated regulatory and licensing models," added Ann Mond Johnson, CEO of the ATA. "They also have lacked a supportive ecosystem to help them thrive. That is, until now."
IMPACT stands for "VIrtual-first Medical PrActice CollaboraTion." Its steering committee includes representatives from the founding members as well as invited experts from across the field of digital medicine.
Chair Donald Jones, a recognized leader in technology enabled health services and virtual clinic business models, says that the committee will discuss best practices and develop a shared vision and strategy for maximizing the impact of virtual-first care, and bringing healthcare payers into the fold.
"Virtual-first medical providers must offer complete turnkey healthcare solutions rather than the usual approach where patients are shuttled off from one siloed specialist to another only then to be sent to a diagnostic," Jones says. "IMPACT will support this new subfield, convening representatives from across the ecosystem necessary to help virtual-first practices thrive."
You can learn more about IMPACT at impact.dimesociety.org.
The full list of founding members for the initiative include:
• Aspen Rx Health
• Axene Health Partners
• Bind
• Digital Therapeutics Alliance
• Dreem
• Elektra Labs
• Freespira
• Ginger
• Guidewell Health
• Omada Health
• Oshi Health
• Papa
• Programma Health
• Remedy
• Takeda Digital Ventures
• Tele911
• TripleTree
• Validic
• Visana Health
• KOLs, including patient experts
About IMPACT: Hosted by the Digital Medicine Society (DiMe) and the American Telemedicine Association (ATA), IMPACT is a pre-competitive collaboration of leading digital health companies, investors, payers, and consultants dedicated to supporting virtual-first medical organizations and their commitment to patient-centric care.
Media Contact
Michelle Sechser
michelle@dimesociety.org
(916) 320-7725