By Kristen Sturt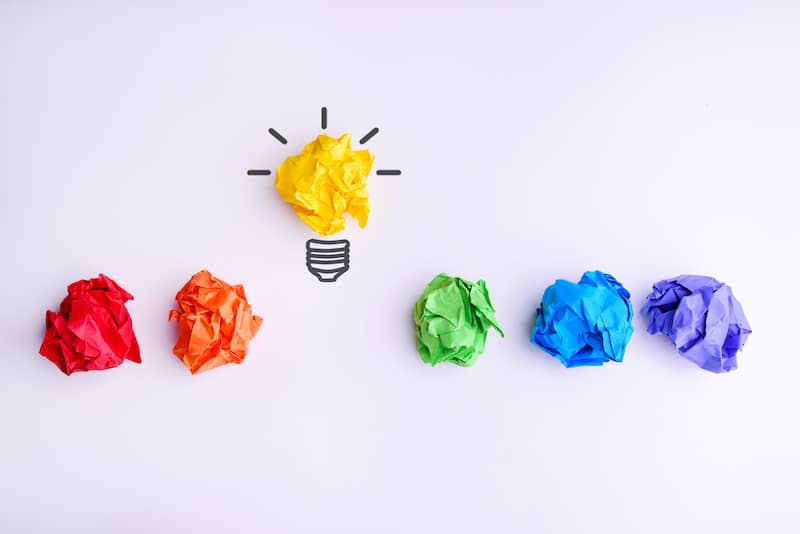 Medically reviewed by Jenny Blair, MD
Xeljanz (tofacitinib) was approved by Food and Drug Administration as an ulcerative colitis (UC) therapy in 2018, making it one of the newer drugs used in IBD. Thanks to its comparatively recent UC debut, patients may be unfamiliar with or confused about this potent medication. Here are some potential misunderstandings about Xeljanz—and the truth behind them.
Myth #1: It's used to treat all types of UC.
Xeljanz is used to attain and preserve remission for people with moderately to severely active disease. Other drugs are more appropriate for treating mild UC, and the American College of Gastroenterology does not currently recommend Xeljanz for patients experiencing acute severe UC. It has not been approved as a therapy for Crohn's disease.
Myth #2: You only take Xeljanz when a biologic medication is unsuccessful.
"It is not a requirement to fail other drugs prior to using Xeljanz," says Jordan Axelrad, MD, MPH, a gastroenterologist at NYU Langone Health's Inflammatory Bowel Disease Center in New York City. However, he explains, since it's a newer UC drug and abundant real-life clinical experience is lacking, "it is generally reserved after failing biologic agents." The decision to try Xeljanz is ultimately up to you and your provider, though your insurance coverage may play a significant role in the decision.
Myth #3: Taking it involves a needle.
Unlike biologics, which are given as an injection or through an IV, Xeljanz is a pill. Patients take it twice daily; you do it at home and without the help of a provider.
Myth #4: Xeljanz always works.
"Like all medications for ulcerative colitis, Xeljanz does not work for everyone," says Dr. Axelrad. "In trials of patients with moderate to severe ulcerative colitis, 17% to 19% of patients on Xeljanz achieved remission at eight weeks." Of those of Xeljanz patients who initially responded, 34% to 41% achieved remission at 52 weeks. If you don't react adequately after 16 weeks at a 10mg dose, you are to be taken off the drug.
If Xeljanz does succeed in inducing remission, regular checkups and routine tests are critically important to alert your provider to any changes in your health status.
Myth #5: Xeljanz is a good candidate for combination therapy.
To boost the chances of treatment success, providers will sometimes combine a biologic with an immunomodulator drug, such as azathioprine. This is not advised with Xeljanz. It's recommended that providers avoid pairing it with either biologics or immunomodulators.
Myth #6: Side effects and complications are inevitable.
It's true that some people taking Xeljanz may have unpleasant side effects, including congestion and a sore throat, higher cholesterol, headaches, rash, diarrhea, upper respiratory infections and even shingles. However, reactions to UC medications vary among patients, and many use the drug with little issue. To help prevent complications, before starting Xeljanz, tip your provider off to other medical conditions, concurrent medications or if you're pregnant, breastfeeding or planning to start a family.
Myth #7: Unusual symptoms should be reported only at scheduled appointments.
Don't wait to tell your IBD team about changes in your health, as they may indicate a potentially serious problem, like an infection or flare. For flares, a provider can evaluate your disease status, determine if Xeljanz has lost efficacy and switch you to another therapy if necessary.
Myth #8: You don't need Xeljanz once you feel better.
While Xeljanz may keep you in remission for long periods of time, UC is a chronic condition that is not currently considered curable. "Adherence to therapy is critical to preventing flares and complications," says Axelrad. "Always discuss with your gastroenterologist prior to stopping any medications."
---
Jenny Blair is a writer and journalist covering science, medicine, and the humanities. She earned her MD at Yale University, then completed a residency in emergency medicine at the University of Chicago. After several years in practice, she transitioned to working with words and ideas full-time. Jenny has contributed to Discover, New Scientist, Washington Spectator, and Medtech Insight, among other publications. She lives in New York City.
Oshi is a tracking tool and content resource. It does not render medical advice or services, and it is not intended to diagnose, treat, cure, or prevent any disease. You should always review this information with your healthcare professionals.