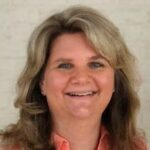 By Tara Baukus Mello
Medically reviewed by Jonathan Hansen, MD, PhD
If there's one thing to remember about antibiotics, it's that you have to take the good with the bad: Antibiotics not only kill off harmful bacteria, but also helpful bacteria. As a result, antibiotic use can make people with IBD more susceptible to bacterial infections and could further exacerbate IBD-related symptoms.
To help you know what to discuss with your doctors, we've pulled together some information about possible long-term effects of antibiotics.
What a Few Studies Reveal About Long-Term Effects of Antibiotics
The medical community continues to study the long-term effects of taking antibiotics. A small study of 20 IBD patients published in the February 2008 issue of the Archives of Medical Research found that antibiotics caused a "rebound effect" on bacteria in the intestine, dramatically increasing "bad" bacteria levels just one week after the antibiotic course was completed and remaining higher over a five-month period compared with those who did not take antibiotics.
There's also a concern that children who are given antibiotics early in life—or who were exposed to antibiotics while they were in the womb—might have a higher likelihood of developing IBD. A study published in the January 2011 issue of Gut looked at more than 500,000 children in Denmark and found that those who took antibiotics were 1.84 times more likely to be diagnosed with Crohn's disease than those who did not. The risk of receiving a Crohn's diagnosis was higher within the first three months of taking antibiotics, and also higher for children who had taken seven or more courses of antibiotics.
In another small but significant study, published in December 2010 in the American Journal of Gastroenterology, of 36 children diagnosed with IBD, 58 percent had taken antibiotics at least once before the age of 1, compared with 39 percent of children who did not develop IBD. Seventy-five percent of the children who took antibiotics and then went on to develop IBD were ultimately diagnosed with Crohn's disease.
It is important to note that these studies of children do not prove that antibiotic exposure causes IBD. Another explanation for these results could be that children with not-yet-diagnosed IBD are more likely to be prescribed antibiotics to treat their gastrointestinal symptoms, only to later find out that their symptoms were in fact due to IBD.
However, studies in mice provide more definitive evidence that antibiotics can cause, or worsen, IBD-like disease. For instance, a study published in the July 2017 issue of Cell Reports found that mice which were genetically predisposed to developing IBD-like illness, and which were exposed to antibiotics while in utero, developed more severe illness after birth compared with mice that were not exposed to antibiotics in utero.
What to Keep in Mind at the Doctor
In theory, repeated cycles of antibiotics can disrupt the "good" bacteria in the intestine or predispose people to infection caused by too much of the "bad" bacteria, so antibiotics should be taken only when deemed necessary by your doctor.
When antibiotics are necessary, it's best to use one that specifically targets the infection-causing bacteria, rather than an antibiotic that targets a broad range of bacteria.
If you're being treated by more than one doctor (such as your general practitioner and a gastroenterologist), be sure they are both aware of any antibiotics the other has prescribed.
---
With more than 4,000 articles to her credit, Tara Baukus Mello's writing career has ranged from music and theater reviews to investigative journalism, automotive, and travel articles. Tara's articles have appeared in such publications as
Woman's Day, Parade
(Sunday newspaper insert),
The New York Times,
Bankrate.com, various AAA magazines,
Woman's World, The Los Angeles Times,
and cNet.com, among others. She is also the author of 10 nonfiction chapter books.
Medical reviewer and Oshi physician-partner Jonathan Hansen, MD, PhD, has been involved in 20-plus clinical trials of investigational compounds that target various pathways important in the development of IBD. He has co-authored book chapters on IBD and been published in a variety of peer-reviewed journals, and his interests include the role of environmental bacteria in the development of chronic intestinal inflammation. Dr. Hansen serves as an Associate Professor of Medicine in the Division of Gastroenterology & Hepatology at the University of North Carolina at Chapel Hill. He received his BS in Biochemistry from Brigham Young University, and his MD and PhD in Microbiology and Immunology from Indiana University School of Medicine.
Oshi is a tracking tool and content resource. It does not render medical advice or services, and it is not intended to diagnose, treat, cure, or prevent any disease. You should always review this information with your healthcare professionals.