By Kerry Weiss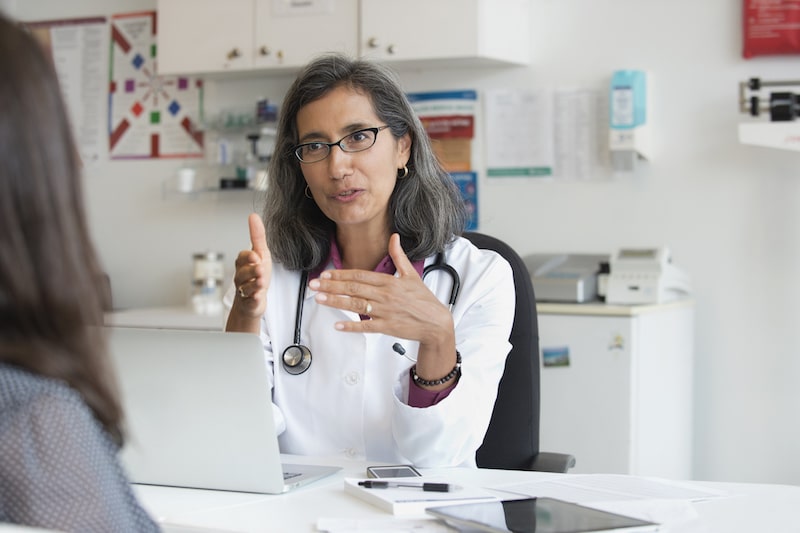 Medically Reviewed by Jenny Blair, MD
Clinical trials are an essential part of ongoing inflammatory bowel disease (IBD) research when it comes to advancing the treatment landscape. A crucial part of the FDA approval process involves testing the new medication in humans for safety and effectiveness. That information helps the agency decide whether it can be made widely available to the public.
You may consider joining a clinical trial for a variety of reasons, such as to help the IBD community by participating in research advancements, or to try a new treatment that has the potential to help you better control your disease.
Regardless, before you sign up, it's important to weigh the pros and cons.
Pro: The new treatment being tested may help you gain better control of your IBD.
If you have trouble controlling your IBD, participating in the right clinical trial may give you advanced access to a new drug formulation that can help you better manage it. In some cases, once the trial is over, you may continue treatment while it's undergoing the review and approvals process with the FDA, before it's made available to the public.
Con: You might not actually get the treatment you signed up to test.
Clinical trials split up participants into two main groups—those that receive the new treatment, and the control group, which instead receives a placebo or an already established treatment. Participants are divided into these groups randomly—neither the researchers nor the participants are made aware of who received the new drug until the end of the trial. This helps ensure fairness when evaluating the medication's safety and effectiveness compared to other drugs.
Con: There are risks associated with taking a medication that hasn't yet been approved.
Before you sign up for a clinical trial, you'll be informed of the potential risks and benefits. You'll also be asked to provide what's known as informed consent—which is essentially paperwork where you acknowledge that you're aware of the potential risks and confirm that you're agreeing to participate despite those risks.
Pro: Participation is free.
Usually. Most clinical trials have federal or private funding, which means participating does not cost you. Additional expenses related to your participation might be reimbursed, such as travel, gas, parking, and child care or time off of work. If you have to travel far, some trials may also cover the cost of hotel accommodations, if necessary.
Con: You may not be eligible to sign up for the clinical trial you're most interested in.
Each clinical trial has a list of what's known as eligibility criteria that you must meet in order to participate. These criteria may include factors like age, gender, medical history, and current health status. Eligibility criteria vary from study to study, so some trials may be better suited for you than others.
Con: It can be a time-consuming commitment.
While the length of any clinical trial may vary—for example, some may require just a 4-12 week commitment, while others require participation for up to 52 weeks (a whole year!) or longer. So make sure you know what you're signing up for.
Pro: If you do sign up, it's not a binding agreement.
In fact, you can drop out at any time—though you may be asked to complete what's called a termination visit, and attend follow-up visits to monitor for any side effects that may occur related to your participation in the trial.
Pro: You will receive high-quality medical care throughout the duration of the trial.
Regardless of whether you're prescribed a placebo or the new drug, you'll be monitored carefully throughout the trial. If at any point your condition gets worse, the researchers will work together with you and your care team to discuss next steps—whether that's adding another medication into the mix to help you gain control of your symptoms throughout the remainder of the trial, or removal from the trial altogether. The trial does not take precedence over your health.
---
Kerry Weiss is an experienced writer, editor and content strategist based in New York City. Specializing in health and wellness content, her work has appeared on sites like WebMD, Everyday Health, Sharecare and MedPage Today. She holds a BA in Communication and Rhetoric with a double Minor in English and Journalism from the University at Albany in Albany, NY, and an MS in Publishing from Pace University in New York City. She enjoys spending quality time with her family and friends, and traveling the world.
Jenny Blair is a writer and journalist covering science, medicine, and the humanities. She earned her MD at Yale University, then completed a residency in emergency medicine at the University of Chicago. After several years in practice, she transitioned to working with words and ideas full-time. Jenny has contributed to Discover, New Scientist, Washington Spectator, and Medtech Insight, among other publications. She lives in New York City.
Oshi is a tracking tool and content resource. It does not render medical advice or services, and it is not intended to diagnose, treat, cure, or prevent any disease. You should always review this information with your healthcare professionals.