By Kerry Weiss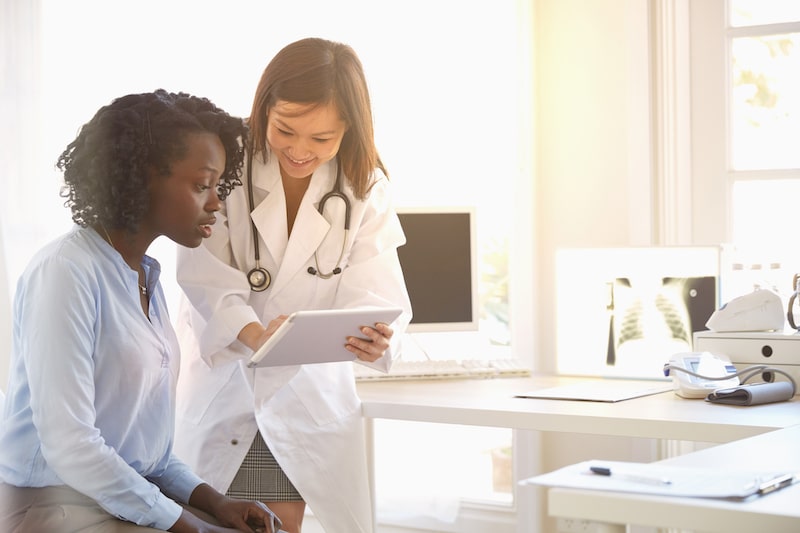 Medically Reviewed by Jenny Blair, MD
Most people who have inflammatory bowel disease (IBD) hear about clinical trials at some point or another. Before you consider signing up for one, it's important to educate yourself so you have a broad understanding of the process. Here are some of the main things you should know.
1. Clinical trials are an essential part of IBD care.
According to the Crohn's and Colitis Foundation, one-third of people with IBD don't respond to their original treatment plan. And of those who do find success with treatment, 60 percent lose responsiveness to their medication as time goes on.
Ongoing research and development of new treatment options—and patient participation in clinical trials—help the IBD community as a whole. They play an essential role in helping researchers test and approve new medication formulations that can help more people with IBD gain and maintain control of their symptoms.
2. There are multiple phases of clinical trials.
Getting a medication approved by the FDA is a process that can take up to 13 years. To start, the potential drug is extensively researched in the lab before it's approved for testing in humans. Once it's ready to study in people, there are at least three phases the medication must "pass." Researchers must prove it's safe and effective for IBD treatment and compare it to existing drugs on the market. Then the FDA reviews the trial results. If the agency approves the drug, it can be more widely prescribed to the IBD population. After that, the drug often undergoes follow-up monitoring so researchers can ensure it's working as intended and examine potential long-term side effects.
3. You may—or may not—actually receive the treatment that's being tested.
Most clinical trials split up patients into two groups: those who receive the medication, and a control group that receives a placebo instead. This selection is done randomly, and the researchers do not know which patients are receiving the medication or the placebo. This process allows them to better evaluate how well the treatment is working. If you've been assigned a placebo, you likely won't know until the trial is over.
If you do receive the treatment that's being tested, and if it's successfully controlling your IBD, some sponsors will allow you to continue treatment after the trial is over while the treatment is undergoing FDA approval.
4. You can back out at any time.
Before you are officially enrolled, the research coordinators will explain what to expect throughout the process. Then you'll be asked to provide your consent. That said, you can drop out of the clinical trial at any time, for any reason—whether you need to or want to. If you do decide to drop out, you'll likely be asked to undergo what's called a termination visit, and you may also be asked to attend follow-up visits to make sure you're not experiencing side effects related to the treatment that's being tested.
5. If you're considering joining one, talk to your doctor first.
Be sure to discuss with your doctor whether or not joining a clinical trial is the right move for you. Together, you can weigh the pros and cons, research available trials that you may be eligible for, and discuss potential next steps.