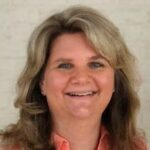 By Tara Baukus Mello
Medically reviewed by Matthew Hamilton, MD
Most people with IBD experience pain during a flare, and some people report pain, especially in the abdomen, even when the disease is in remission. In the absence of other symptoms, it would seem easy enough to take an over-the-counter medicine like ibuprofen for relief. That, however, would be unwise at a minimum, and downright dangerous as a worst-case scenario. In fact, it's best to consult your doctor before taking anything—over-the-counter, homeopathic, or prescription—to treat pain.
Why Are You in Pain?
The first step in managing pain is to determine its cause. For example, abdominal pain can be a symptom of an IBD flare, which is the result of inflammation in the intestines. New or worsened pain could also signify a complication of IBD, such as a bowel obstruction or infection. Pain also could be due to more benign causes like gas, bloating, and constipation. Talk to your doctor about your symptoms so you can better determine the root cause of your pain.
Treat the Cause, Not the Symptom
In an ideal situation, the reason for your pain will be determined, and then your doctor will treat you for the cause instead of the symptom. For example, pain resulting from an IBD flare may signal that the illness can be managed more effectively by adding IBD medications or by switching to a new class of medications.
It's possible that you're one of those people with IBD who has ongoing pain even when you're in remission. In this case, treating chronic pain can be more complex and may require a combination of treatments and lifestyle adaptations.
NSAIDs
For pain relief, many people turn to ibuprofren, naproxen, aspirin, and other drugs that are classified as nonsteroidal anti-inflammatory drugs (NSAIDs). NSAIDs are sold over-the-counter under such brand names as Advil®, Excedrin®, and Aleve® and by prescription under the brand names Daypro®, Lodine®, and others.
In general, NSAIDs are considered a no-go for people with IBD because they can aggravate the inflammatory process associated with IBD and increase symptoms.
Narcotics
Stronger pain killers, including prescription narcotics, also are not considered a good choice for IBD for several reasons:
While they may reduce pain in the short-term, they also may mask important symptoms associated with disease flares and complications, which increases the overall risk associated with IBD.
Narcotics may make you even more sensitive to pain in the long run, since it is thought they can damage the nerves in the intestinal tract.
There is also the very real risk of becoming dependent on these drugs, which has its own set of issues.
Treating the Nervous System
Sometimes, doctors will prescribe medications (such as gabapentin or amitriptyline) which focus on treating more chronic pain that is associated with nerve damage or nerve sensitivity. The first use of these drugs is for depression (in the case of amitriptyline) and epilepsy (in the case of gabapentin), but they have been shown to help nerve pain from conditions such as shingles, sciatica, and diabetes, and they can be effective for chronic pain in people with IBD.
However, it can often take months to determine if these drugs are working, and many people find that these drugs make them drowsy or dizzy. If you suffer from chronic pain, you may want to talk to your doctor to see if this type of medication is right for you.
The Safest Options
There are two drug classes that are considered safe and effective at treating the pain for which they're commonly prescribed for people with IBD:
Acetaminophen (Tylenol®)
Antispasmodic drugs like dicyclomine (Bentyl®) and hycoscyamine (Levsin®) for cramping pain normally associated with irritable bowel syndrome (IBS)
Non-Medical Approaches
Perhaps ironically, the best medicine for treating many types of chronic pain that are not related specifically to intestinal inflammation with IBD may not be a drug at all. In a study published in the September 2012 issue of Therapeutic Advances in Gastroenterology, researchers found that gut inflammation can lead to hypersensitivity of the nerves overall, resulting in pain even when inflammation isn't present.
Perhaps even more interestingly, the study found that some people with IBD reported increased pain if they also carried a diagnosis of depression or another mood disorder… or if they simply experienced worry, anxiety, or other negative feelings about their disease—which is likely to be the case for pretty much everybody with IBD, especially in the early part of the patient journey.
These medical researchers actually suggested that, in addition to therapies to physically treat pain, doctors might want to recommend stress management and other coping skills to their patients. Fortunately, you don't have to wait for your doctor to suggest this: You'll find a variety of easy practices in Oshi. Look for these articles under the categories of Stress and Mindfulness and also Symptom Relief and Exercise.
---
With more than 4,000 articles to her credit, Tara Baukus Mello's work has appeared in such publications as Woman's Day, The New York Times, The Los Angeles Times, and cNet.com, among others.
Medical reviewer and Oshi physician-partner Matthew J. Hamilton, MD is an Assistant Professor of Medicine at Harvard Medical School and a specialist in Gastroenterology, Hepatology, and Endoscopy at Brigham and Women's Hospital Crohn's and Colitis Center in Boston. He is a leading member of the research team at the BWH Crohn's and Colitis Center, and has garnered national recognition for his research into the underlying inflammatory processes of IBD.
Oshi is a tracking tool and content resource. It does not render medical advice or services, and it is not intended to diagnose, treat, cure, or prevent any disease. You should always review this information with your healthcare professionals.