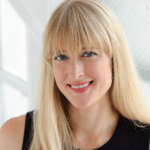 By Colleen de Bellefonds
Medically reviewed by Micol Artom, PhD
Living with a chronic illness—like inflammatory bowel disease (IBD)—can take its toll. Research suggests that having IBD increases depression and anxiety risk. "A lot of physical and emotional energy goes into managing pain and symptoms," says Karen Conlon LCSW, a private practice psychotherapist in New York City.
Marisa Lauren Troy, 32, (Twitter: @JournalingIBD ) was diagnosed with IBD at 13 and had extreme anxiety and sleeping issues for a year before seeking help. "I was diagnosed with PTSD from all of the surgeries, procedures, and hospitalizations I've had to endure," she says. "I believe the lack of control and the unpredictable nature of IBD contributes greatly to the anxiety I feel on a daily basis."
If you're experiencing mental health issues because of your IBD, it might time to consider professional help.
"Don't be ashamed! Living with IBD is incredibly difficult," says Troy.
Types of Mental Health Professionals
The following professionals are trained and certified in mental health:
• Psychiatrists (MD or DO) are medical doctors who can prescribe medications.
• Psychologists (PhD, EdD, or PsyD) have a non-medical doctorate.
• Therapists/counselors have a master's degree and often other specialized certifications.
• Social workers have a master's degree in social work (MSW) or can be a licensed clinical social worker (LCSW).
How to Find a Mental Health Provider Near You
Start by asking your IBD doctor for referrals, suggest Conlon and Troy.
Troy's internist recommendation the therapist she saw on and off for six years. "Mental health issues among IBD patients are becoming more widely known, so it's likely you won't be the first person to ask," she says.
You can also search online for a practitioner near you:
• American Psychological Association, for psychologists
• American Psychiatric Association, for psychiatrists
• Psychology Today, for therapists by specialty (chronic illness) and type of therapy (CBT, DBT, etc.)
• HelpPro, for therapists by specialty (physical illness) and insurance provider
All types of mental health professionals can offer talk therapy, so check their websites for their offerings. "Does this person sound like they get what you're going through?" says Conlon.
Also consider their specialty. Everyone finds different methods helpful, but Conlon says cognitive behavioral therapy (CBT) can be particularly helpful for IBD. "It helps you to reframe or re-interpret your situation in a way that helps you to deal better," she says.
Navigating Insurance and Payments for Mental Health Care
Medicare, Medicaid, and many insurance companies cover mental health care, as long as the provider's in-network. But many therapists in private practice don't take insurance, says Conlon, since reimbursement rates can be low. "Be sure to make sure they take insurance or you've worked out a payment plan," says Troy.
If you don't have health insurance, some practitioners offer payments on a sliding scale for as little as $30 a session based on your income, says Conlon (it can otherwise cost hundreds of dollars, depending on the provider and where you live). Or check if your local community health center provides free or low-cost mental health care.
Tips to Navigate the Interview Process
Don't be afraid to shop around. Start with a phone consultation to cover basic questions:
Do you accept my insurance, or can we work out a payment plan? What's your education and training?
• How long have you been practicing?
• What's your treatment approach?
• What's your cancellation policy? ("If you have IBD and you're flaring, that's important to know," says Conlon.)
• Do you practice telemedicine through a HIPAA-compliant server or web host? ("I've often had someone with IBD switch to telehealth, but if you get distracted easily or are intimidated by technology, it's not a good platform," says Conlon.)
• What kind of improvements do you expect I should see? How long will it take?
• Also ask about their experience with IBD or chronic disease, suggest Troy and Conlon. "It takes the pressure off the patient to educate the provider. But anyone with empathy and good clinical skills can help someone with IBD," says Conlon.
If they're not familiar with IBD, ask if they're comfortable discussing intestinal issues and urgency—and trust your instincts about their response. "It's not an interrogation. It's building a relationship. You'll be sharing your private thoughts," says Conlon.
Next, meet with the practitioner in person. Do you feel comfortable? "That chemistry is one of the most important factors in predicting positive outcomes," says Conlon.
A big red flag: therapists who advertise a specialty, like CBT, but can't clearly explain what it entails, says Conlon. Ditto if they say they're familiar with IBD but you get the feeling they aren't as you talk.
How Will I Know it's Working?
Speak up if you feel your practitioner doesn't "get" your IBD after a few sessions. If you don't feel comfortable with the answer or otherwise safe talking to them, it might be time to move on. "Don't try to force it, because it makes you feel worse in the long run," says Conlon. Ask for a referral to a colleague who might be a better fit based on your needs.