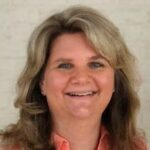 By Tara Baukus Mello
Medically reviewed by Shannon Chang, MD
It's easy to understand why anyone with a medical condition might want to avoid surgery. Even outpatient procedures are a serious matter and can result in complications. For some people with IBD, however, surgery may be the best option.
Sometimes surgery for IBD is considered "necessary." In other cases, you and your doctor may determine that surgery is the next logical step because medications simply aren't working for you, or you're experiencing too many side effects, or you're worried about the long-term effects of certain medications.
Don't feel defeated if you decide surgery is your best course of treatment. Think of it this way: If other medical treatments aren't enough to keep you symptom-free, there's no need to endure the discomfort of IBD flares for the rest of your life.
Different Types of Surgery for IBD
There are different surgical options depending on whether you have Crohn's disease or ulcerative colitis
The type of surgery you have will obviously depend on which diagnosis you have. Other factors include the location of the disease within your intestines, its severity, and the complications you are facing. Your first steps will be to discuss all of this and explore the available options with your doctor.
Selecting a Surgeon
If you are going to have surgery, you'll want to select a surgeon who is board-certified in colon and rectal surgery, and ideally one who has experience with the specific procedure you need. These procedures are usually performed by colorectal surgeons (who used to be known as proctologists), though in areas that don't have a lot of surgeons, these surgeries sometimes are performed by general surgeons. Before you select a surgeon, you may want to check with your state's health department to see if it publishes outcome data of procedures performed at the hospital level.
How to Prepare for Surgery
Your gastroenterologist will work directly with your surgeon to ensure you are adequately prepared for the surgery, as well as in much of your follow-up care.
For your own peace of mind, you'll want to prepare yourself physically, emotionally, and mentally before surgery:
• Make sure you understand what you are likely to experience in terms of post-operative recovery.
• You may want to make plans to resolve any work or family obligations that might arise during your recovery.
• Enlist family or friends to help with household obligations, including meals, cleaning, and children's transportation or other activities. It's better to have too much off your plate than to be overwhelmed as you recover.
• If you have time before the procedure, get into the best physical shape possible, including focusing on your optimum diet, weight, and nutrition for your situation.
• Stay away from people who are sick—as well as high-germ situations—immediately prior to the surgery to ensure your immune system is operating at its strongest. This will help your body fight off any potential infections.
Most of all, remember: You're not alone in this. Work with your doctor, so together you can make the best choices for your IBD treatment.
---
Medical reviewer and Oshi physician-partner Shannon Chang, MD is a gastroenterologist specializing in IBD at NYU Langone Health's Inflammatory Bowel Disease Center in New York City. Her clinical interests include J-pouches, pregnancy in IBD, and in-patient IBD management. Dr. Chang is an Assistant Professor of Medicine, as well as the Associate Program Director for the Gastroenterology Fellowship. She completed her internal medicine residency at Mount Sinai Hospital and her gastroenterology fellowship at NYU.
Oshi is a tracking tool and content resource. It does not render medical advice or services, and it is not intended to diagnose, treat, cure, or prevent any disease. You should always review this information with your healthcare professionals.