By Kristen Sturt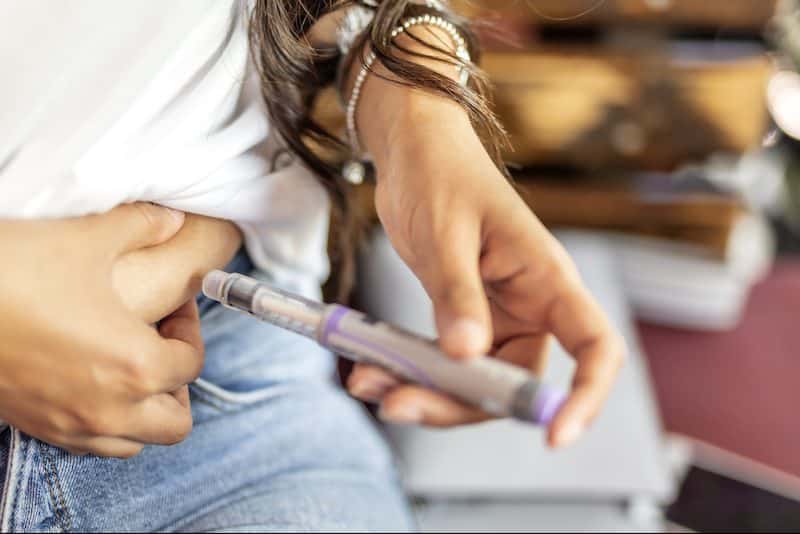 Medically reviewed by Matthew J. Hamilton, MD
When you have moderate to severe Crohn's disease (CD), you may try a number of treatments before finding something that successfully addresses your illness—and you're hardly alone.
"Much of therapy of Crohn's disease really is very, very individual," says Kim Isaacs, MD, PhD, co-director of the UNC Multidisciplinary Center for IBD Research and Treatment in Chapel Hill, North Carolina. "Not all the drugs are going to work for an individual person."
Often, that's where Stelara comes in. It's a biologic drug typically prescribed to people who haven't responded well to previous medications, including corticosteroids, immunomodulators and other biologics called anti-TNF agents. For certain patients, Stelara may be tried before anti-TNFs. "But in many cases," says Isaacs, "our insurance companies won't let us use it first-line."
Here's what you need to know if you're considering this newer therapy for CD.
1. Stelara can induce and maintain remission.
Like many other biologics, it does this by suppressing the immune system. More specifically, it inhibits two proteins called interleukin-12 and interleukin-23, both of which promote inflammation and are found in higher levels in people with CD.
2. It's an infusion, then an injection.
The first dose of Stelara is given through an IV; it's administered by a healthcare provider in a medical setting. After that, most people receive it via injection about every eight weeks. While the shots may come from a provider, patients can also be trained to do injections at home. Your insurance company will likely have a preference, Isaacs says.
People with latex allergies should inform their provider. Injection devices contain latex, Isaacs says, "so patients probably need to be on something intravenously or oral, rather than the injective."
3. Stelara can work fairly quickly.
Those who respond to the drug typically do so within six weeks, though some patients need additional time. You can take Stelara as long as it keeps working and the side effects remain relatively minimal. It isn't successful for everyone, however. As with all IBD medications, it varies from person to person.
"We don't have tests that say, 'Hey, this drug is going to work, but this drug doesn't,'" says Isaacs, "and we're always hopeful when we start a new medication that it's going to be beneficial to the patient."
4. You shouldn't skip or stop injections.
To optimize performance and help prevent a relapse of symptoms, take Stelara as prescribed, even if you're in remission. "If you end up missing multiple doses, it's important to communicate that with the physician," says Isaacs. "We might go back and give another IV dose to build up the levels again."
5. Stelara generally works fine on its own.
When doctors want to improve the performance of a biologic in someone with CD, they often combine it with an immunomodulator drug, such as methotrexate or azathioprine. Though Stelara can be teamed with these medications, research suggests they're not particularly helpful. Multiple studies have found little difference between using Stelara with an immunomodulator and using it alone.
6. There may be side effects.
Research to date suggests Stelara has a good safety profile for CD. One frequently cited issue is skin irritation and redness where an injection was given. Other common side effects may include increased upper respiratory, urinary tract and vaginal yeast infections. Since Stelara suppresses the immune system, it may also raise your chances of developing more serious infections, as well as certain cancers. Long term patient registries are needed to know the true risk of cancer while taking Stelara.
7. Some health situations require giving your IBD team a heads up.
Prior to starting Stelara, let them know if you:
Take other medications, especially if they affect your immune system
Are breastfeeding, pregnant or considering having children soon
Have a history of lung inflammation, cancer or tuberculosis (TB)
Are unsure about your immunization status; it's risky receiving certain vaccines within a few months of starting biologics
Providers may also try different therapies for people with active cancer, infection or TB; patients are usually tested and monitored for TB throughout treatment.
Keep an open line of communication with your provider.
Let them know about side effects, reemerging symptoms or any changes in your health while you're taking Stelara. "Patients should also make sure that they ask a lot of questions of their physicians when they're starting these drugs," says Isaacs, "so that they really understand what's happening."
DISCLOSURE: Dr. Isaacs is on a data safety monitoring board for a Janssen new drug study.
Medical reviewer and Oshi physician-partner Matthew J. Hamilton, MD is an Assistant Professor of Medicine at Harvard Medical School and a specialist in Gastroenterology, Hepatology, and Endoscopy at Brigham and Women's Hospital Crohn's and Colitis Center in Boston. He is a leading member of the research team at the BWH Crohn's and Colitis Center, and has garnered national recognition for his research into the underlying inflammatory processes of IBD.
Oshi is a tracking tool and content resource. It does not render medical advice or services, and it is not intended to diagnose, treat, cure, or prevent any disease. You should always review this information with your healthcare professionals.