By Oshi Health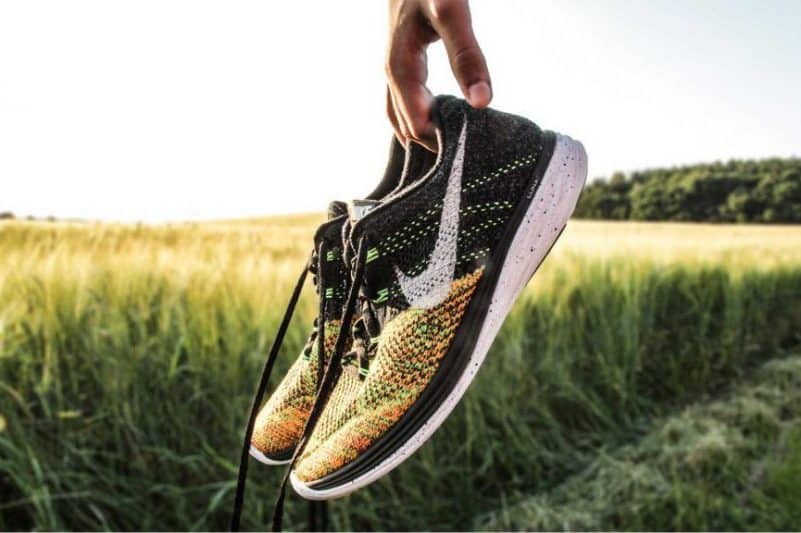 Oshi has an amazing team of patient advocates who have helped develop the app with us. We asked four of them:
Does exercise help to reduce your stress levels?
If it does, have you found any relationship between that and flares?
Here's what they shared.
Jenna Pettit:
"Stress is a huge trigger for me. Exercise helps reduce my stress level immensely. That's one reason why I am so passionate about fitness: I see how it has helped me manage my Crohn's and other areas of my health.
"But it's not just exercise alone that helps me manage my stress. I have had to find certain things I like to do. If I don't like the type of exercise I am doing, that can be a stressor for me.
"So that's why I believe in training. To me, exercise is doing physical activity for the sake of working out. Training is the act of physical activity performed for the purpose of satisfying a long-term goal; it's more about the process instead of the workouts themselves. That type of mindset is what keeps me coming back and wanting to work out."
Jana Rosenberger:
"I have noticed a direct correlation between stress and my flares. Every single time I have been overwhelmingly stressed, my symptoms skyrocket and I end up in the ER. So I do my best to avoid stress in every way I can, including doing light exercise. I wouldn't say exercising greatly reduces my stress, but it definitely has an impact."
Troy Parsons:
"For me, exercise has a huge effect on my stress levels. Stress is my biggest trigger. I almost always notice my disease getting worse when I am in stressful situations.
"Exercise is what I've found to be most effective for stress relief: Lifting weights, sports, or anything active is extremely beneficial for my mental health. There are few other times that I am fully present in what I'm doing. I find exercise very meditative for me.
"Although when overdone, exercise can be detrimental and actually make things worse. There is a fine line, and it can be difficult to gauge what is too much."
Jordan Wilson:
"I've absolutely noticed a difference in stress when I'm working out vs. when I don't. Not only are there physical benefits to working out like the release of endorphins and other chemicals in the body that are natural painkillers, but the mental benefits are great as well.
"I look at the gym as 'me time.' I don't respond to my phone, I listen to my music, and I can turn my brain off and focus on what I'm doing. The stresses and worries of the workday are gone."
---

Jenna Pettit is a social media influencer, advocate for the inflammatory bowel disease community, speech language pathology assistant, fitness instructor, and graduate from California State University Fullerton with her bachelor's degree in communicative disorders. While a full-time student, Jenna struggled with her health and was ultimately diagnosed with Crohn's disease. She now shares her journey and the benefits of living a healthy lifestyle in spite of having a chronic condition on Instagram and Facebook, and she's passionate about helping and inspiring people to live a happy, healthy lifestyle.
Jana Rosenberger is an IBD patient advocate and Crohn's quality of life-style blogger. She is empowering women patients by sharing the difficult reality of this disease with some silliness mixed in for good measure. In her OWLF blog (janaowlf.wordpress.com), Jana touches on the emotional and social aspects of a life with Crohn's disease and shares helpful coping strategies/tools for improving quality of life.
Troy Parsons is a Crohn's advocate, blogger, Men's Physique competitor, and geologist from Vancouver, Canada. Troy has been suffering from Crohn's disease since being diagnosed in 2009 at the age of 17. He has been featured in various publications sharing his unique story while showing what's possible despite having a chronic disease. Troy links IBD with health, nutrition, and fitness on his blog, FlaredUpFitness.com.
Jordan Wilson is a realtor living in Orange County, CA. He was diagnosed with ulcerative colitis in 2010 and has been living with a J-pouch since 2013. In addition to advocating for the IBD community, he enjoys travel, motorcycle riding, fitness, reading, and spending quality time with friends and family.
Oshi is a tracking tool and content resource. It does not render medical advice or services, and it is not intended to diagnose, treat, cure, or prevent any disease. You should always review this information with your healthcare professionals.