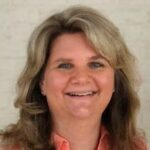 By Tara Baukus Mello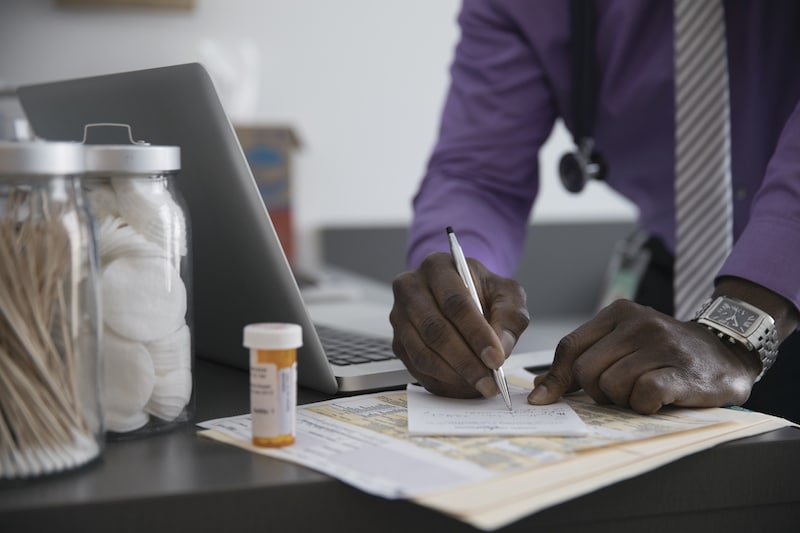 Medically reviewed by Matthew Hamilton, MD
Of all the medical treatments for milder types of IBD, aminosalicylates (also known as 5-aminosalicylic acids or 5-ASAs) are often the most effective and safest option. Aminosalicylates are a specific type of anti-inflammatory drug, and they are generally considered safe for long-term treatment. Most people experience few, if any, side effects, though 5-ASAs don't work for everybody.
Four Kinds of 5-ASAs
Aminosalicylates come in four forms and are widely available as both brand-name drugs and generics,:
Generic: Balasalazide
Common Brand Names: Colazal, Glazo
Generic: Mesalamine
Common Brand Names: Apriso, Asacol, Canasa, Delzicol, Lialda, Pentasa, Rowasa, Salofalk
Generic: Olsalazine
Common Brand Name: Dipentum
Generic: Sulfasalazine
Common Brand Name: Azulfidine
Side Effects of 5-ASAs
Most people find the side effects of aminosalicylates to be very mild, if they experience side effects at all. The side effects that are most common from 5-ASAs, as a drug class, can include headaches, nausea or vomiting, loss of appetite, rash, fever, abdominal pain, diarrhea, and gas.
Additional side effects for specific aminosalicylates are:
Balsalazide: People taking balsalazide report headaches and abdominal pain, and, less often, diarrhea, vomiting, and nausea.
Mesalamine: Because of the risk (though rare) for decreased kidney function while taking mesalamine, your doctor will likely check your kidney function annually.
Olsalazine: Hair loss, pancreatitis, and pericarditis (inflammation of the tissue around the heart) have been reported with this drug, although these side effects are considered very rare.
Sulfasalazine: This 5-ASA makes you more sensitive to the sun, so wearing sunscreen or covering your skin is important. It can decrease sperm count in men—to the point of infertility while taking the medication, though sperm count returns to normal when the drug is discontinued. Sulfasalazine also reduces the effect of folate in your body, so if you are trying to get pregnant, are already pregnant, or are nursing, consult your doctor about the right dose of a folic acid supplement. Due to these side effects and other issues more related to the sulfa component of the drug than to the aminosalicylate itself, sulfasalazine is rarely prescribed anymore.
How 5-ASAs Are Taken
Depending on the type of IBD you have and where the inflammation is located, your doctor may prescribe 5-ASAs in pill form only or rectally administered (in the form of suppositories or enemas). Often, doctors will start with the pill form. During flares, you sometimes may be asked to take both enemas/suppositories and pills to help achieve remission.
For patients with more limited colitis just involving the rectum (known as proctitis), it is possible that only the rectally administered medications will be necessary.
5-ASA Dosages
Today, there are delayed-release formulations of 5-ASAs. You take these pills once a day, and the medication is released into your body slowly, throughout the day.
This is in contrast to traditional aminosalicylates, which must be taken several times a day. As it turns out, taking 5-ASAs multiple times a day is challenging for a lot of people: Multiple studies discussed in an article the World Journal of Gastroenterology in August 2011 noted that, likely due to decreased patient compliance, this approach with 5-ASAs had less success at putting IBD patients into remission. The article also noted that subsequent studies have found that adherence to the dosing regimen of aminosalicylates is key in order to get colitis into control and maintain remission.
If your doctor is prescribing aminosalicylates and you think the dosing regimen will be difficult for your lifestyle, talk to your doctor about taking 5-ASAs on a different schedule that you're more likely to adhere to. Of course, you'll also want to talk to your doctor about any other concerns you have about 5-ASAs, including potential side effects.
---
Medical reviewer and Oshi physician-partner Matthew J. Hamilton, MD is an Assistant Professor of Medicine at Harvard Medical School and a specialist in Gastroenterology, Hepatology, and Endoscopy at Brigham and Women's Hospital Crohn's and Colitis Center in Boston. He is a leading member of the research team at the BWH Crohn's and Colitis Center, and has garnered national recognition for his research into the underlying inflammatory processes of IBD.
Oshi is a tracking tool and content resource. It does not render medical advice or services, and it is not intended to diagnose, treat, cure, or prevent any disease. You should always review this information with your healthcare professionals.