Clinical study underway of Oshi Health's virtual gastrointestinal care model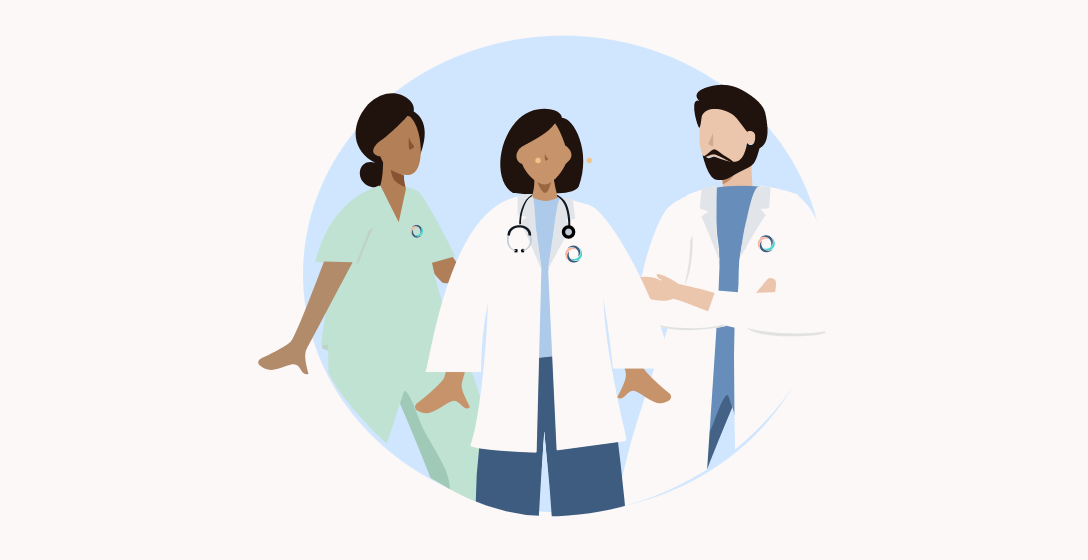 Study will measure clinical outcomes, patient satisfaction, and total cost of care
New York, NY — March 2, 2021 — Digital healthcare provider Oshi Health built its model for virtual-first gastrointestinal (GI) care on extensive clinical evidence for more effective, convenient, high-touch, and coordinated patient care. This model is now being evaluated in a prospective, pragmatic clinical trial in a large commercially insured population.
The year-long study is in partnership with a major national health plan that recognizes three critical factors that drive urgency for redesigning GI care delivery:

• Large population: Approximately one in five adults in the U.S. is diagnosed with a GI condition, including Irritable Bowel Syndrome (IBS) — the second leading cause of workplace absenteeism, after the common cold.

• Significant healthcare expenditure: Uncontrolled GI symptoms are associated with expensive diagnostic procedures, emergency room visits, hospitalizations, and high-cost specialty medications. Proactive preventive care often avoids these escalations.

• Unmet needs by traditional GI care: With traditional GI care, patients work to find and then coordinate care from multiple provider practices — gastroenterologist, dietitian, psychologist — with inadequate support to identify symptom triggers and find sustainable and personalized solutions. This is why people with digestive health conditions often abandon care, overwhelmed and suffering in silence until symptoms flare up, requiring acute care.

The study will formally measure clinical improvement through validated disease-specific indices, patient-reported outcomes, healthcare cost and utilization, patient experience and quality of life, and workplace productivity. This pragmatic trial builds on early strong results from a 10-week study of the Oshi Health model.
Oshi Health is the first "full stack" virtual clinic for gastrointestinal health. Each patient's journey is guided by a GI-specialized, multidisciplinary care team that includes a gastroenterologist, nurse practitioner, dietitian, psychologist, and GI health coach. Care is coordinated, continuous, and convenient for the patient — with high-touch support that leads to significant and sustainable symptom improvement and control.
"Being unencumbered by an existing fee-for-service practice, we set out to build a patient-centric care model capable of driving significantly better outcomes and reduced cost," said Sam Holliday, Oshi Health CEO. "The beauty of our whole-person coordinated care model is that it works and can scale to meet the significant unmet needs of Americans with GI conditions and symptoms. The evidence from this study will tell the story, and reveal valuable insights to continuously refine our patients' experience."
"This is the first study to prospectively evaluate a fully virtual multidisciplinary care team combined with remote patient monitoring (at-home fecal calprotectin and CRP)," said Dr. Sameer Berry, Chief Medical Officer at Oshi Health. "Separately, these interventions have been shown to improve outcomes and patient satisfaction, but they have never been combined to deliver a seamless patient experience; and have not been evaluated prospectively in a trial measuring cost, outcomes, and workplace productivity at this scale."
Oshi Health delivers patient care via telehealth, augmented by home-based diagnostics, remote patient monitoring, and secure messaging through the Oshi Health mobile app. When in-person care is required, referrals are coordinated to high quality, in-network providers.
Oshi Health is scaling quickly in partnership with employers and health plans to bring proactive, effective GI care to their populations.
About Oshi Health Inc.
Oshi Health is a completely redesigned gastrointestinal care experience. Its virtual, patient-centered care delivery model is built to provide diagnosis and multidisciplinary care for GI conditions, and to empower people to gain significant and lasting control of their symptoms and improve their quality of life. Oshi Health works with innovative employers and health insurance partners to scale access to their employees and members as a covered benefit, in turn, reducing overall healthcare cost and improving productivity in life and at work. Oshi Heath was launched in 2020 to improve the lives of people with gastrointestinal diseases. For more information, visit https://www.oshihealth.com.