By Kerry Weiss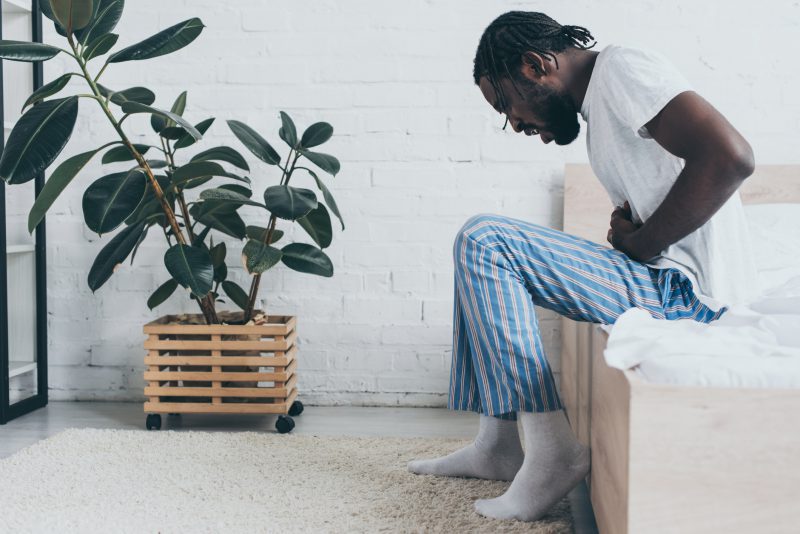 Medically reviewed by Matthew J. Hamilton, MD
Sponsored Content
When you have Crohn's disease, your symptoms likely go through periods of remission, where you don't have any symptoms at all, and periods of flares, where symptoms act up. While Crohn's flare-ups are not entirely preventable, there are certain steps you can take to help keep them at bay and maintain remission. Start with these strategies:
Speak Up When Medications Aren't Working
When it comes to Crohn's treatment, the overarching goal is to achieve and maintain remission. So, if you seem to be experiencing flares more often, it's essential that you talk to your doctor. This may be a sign that your treatment plan is no longer working for you, and you'd benefit from a change in treatment.
If you feel like you've already tried every Crohn's treatment out there, talk to your doctor about whether or not you'd be a good candidate for IBDiscover's clinical research studies ADVANCE or MOTIVATE. These two clinical research studies currently are enrolling individuals who:
Have been diagnosed with Crohn's disease for at least 3 months
Are between ages 16 and 80
Currently have active Crohn's symptoms (for example, abdominal pain or an average of 4 or more bowel movements a day) and
Have tried biologic therapies for Crohn's disease, but still have symptoms, or
Have never tried biologic therapies for Crohn's disease, but have tried conventional therapies and still have symptoms
Get pre-screened today to see if you qualify for either of these two clinical research studies.
Avoid Your Triggers
While trying a clinical research study might help you potentially cope with Crohn's flares, it's also important to identify which factors could trigger flares. Some possible triggers include:
Diet
Stress
Smoking
Medications like aspirin, ibuprofen and some antibiotics
Illness
Crohn's triggers are individualized, so it's important to be able to identify your specific triggers so you know exactly what to avoid to prevent a flare-up from occurring.
Track Your Crohn's
You may be able to identify your triggers and accelerate disease management by tracking factors related to your Crohn's. You can use the Oshi Health app to track everything from your symptoms and medications to lifestyle factors (like diet, stress, physical activity) and more. By tracking every day, you—and your doctor—may be able to identify patterns, so you can better manage your condition. It's important to share any information you've tracked in Oshi with your doctor so you can work together on your Crohn's care.
Take Your Medications
The right Crohn's treatment helps promote intestinal healing and controls Crohn's symptoms—ideally, putting you in a state of remission where you're not experiencing flares. In order for you to maintain remission and avoid flares, you need to continue taking your medications, even when you're feeling well. Skipping a dose or not taking your medication as prescribed can trigger a Crohn's flare.
Check in Regularly with Your Doctor
It's important to see your doctor for regular checkups even when you're feeling well. Your doctor will still need to perform certain tests and screenings to monitor your disease and spot any potential issues that need to be addressed sooner rather than later.
When you're in remission, you'll likely need to schedule visits every six months; if you're in a flare, your doctor may want to see you more often. Remember to keep an open line of communication with your doctor about how well you're managing—and if you don't feel like you have a good partnership with your doctor, don't be afraid to look for a new provider.
---
Medical reviewer and Oshi physician-partner Matthew J. Hamilton, MD is an Assistant Professor of Medicine at Harvard Medical School and a specialist in Gastroenterology, Hepatology, and Endoscopy at Brigham and Women's Hospital Crohn's and Colitis Center in Boston. He is a leading member of the research team at the BWH Crohn's and Colitis Center, and has garnered national recognition for his research into the underlying inflammatory processes of IBD.
Oshi is a tracking tool and content resource. It does not render medical advice or services, and it is not intended to diagnose, treat, cure, or prevent any disease. You should always review this information with your healthcare professionals.