By Kerry Weiss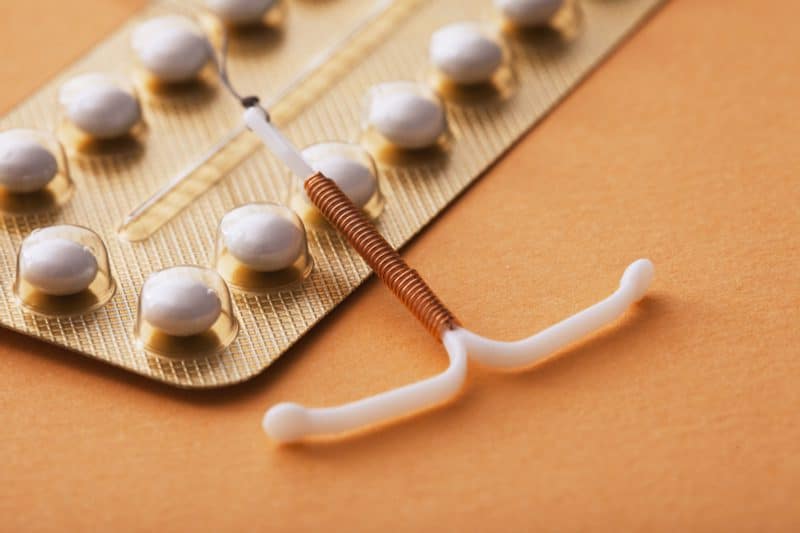 Medically reviewed by Jenny Blair, MD
Inflammatory bowel disease, or IBD, affects approximately 1.6 million Americans. Although types of IBD like Crohn's disease and ulcerative colitis can occur at any age, these conditions are often diagnosed between the ages of 15 and 35, according to the Crohn's and Colitis Foundation. For many women, that means the condition is often a factor during their reproductive years, leading to special considerations when it comes to fertility, family planning, and pregnancy.
"In IBD patients who have well-controlled disease, their menstrual cycle, fertility, and pregnancy outcomes should essentially be normal," says David I. Fudman, MD, assistant professor in the department of internal medicine at UT Southwestern Medical Center in Dallas, Texas. "What we know as the most important thing is that flares with pregnancy lead to worse infant and maternal outcomes—so we always want to try to avoid flares while pregnant, and also try to avoid getting pregnant while in the midst of a flare."
Birth Control Options for Women
"In general, we consider all forms of birth control safe in IBD, and we use most of the same considerations that would be used in those without IBD: what's the most effective, what's the most user-dependent, what's the most reliable," says Dr. Fudman.
"When we talk about birth control with IBD patients, it's like anything else, it's a very individualized decision—whichever is going to work best for them, be easiest for them, and have the least impact on their quality of life," adds Adam S. Cheifetz, MD, director of the Center for Inflammatory Bowel Disease at Beth Israel Deaconess Medical Center and associate professor at Harvard Medical School in Boston, Massachusetts.
However, there are a few things to consider when choosing the right method of contraception for you:
Barrier Methods
Women with IBD can use barrier methods of contraception including condoms, cervical caps, and diaphragms. Barrier methods are the only type of contraception that also helps prevent sexually transmitted infections. However, barrier methods are considered to be the least effective types of contraception, which can put you at risk for an unplanned pregnancy, potentially during a flare, posing health risks, according to an article published in March 2018 in Gastroenterology & Hepatology.
Hormonal Methods
Hormonal contraceptives like the pill, the patch, the ring, and the shot also have certain risks you should know about.
For women who have IBD, "there is some increased risk for blood clots with contraceptives that contain estrogen," says Dr. Fudman. "And we know that IBD patients who are having flares are at risk for blood clots, so that's something to consider." Some older patients, or patients who smoke, may already be at an increased risk for developing blood clots or deep-vein thrombosis, so they may want to consider other non-hormonal options.
"There have also been some studies that suggested that the pill could perhaps affect symptoms of IBD or even affect risk for IBD—but it really hasn't been studied in a well-designed, definitive trial," says Dr. Cheifetz. "If IBD patients ask me about oral contraception, as long as it's approved by their OB/GYN, and they don't have other risk factors, I think it's fine."
People who have IBD also have an increased risk for bone loss, and options like injectable contraceptives containing progesterone have been associated with bone loss. So that's something you may want to discuss with your doctor, as well.
Intrauterine Devices (IUD) and Implants
These options are considered to be the most effective methods of contraception, especially for women who have a chronic disease like IBD. While some women have concerns about pain associated with insertion, they're a good option if you're looking for a long-term solution to birth control, and can be removed at any time.
Your Sexual and Reproductive Health Matters
While there are many different birth control options to consider, remember to bring it up to your doctor, too. It's important to have an open conversation with your doctor to discuss birth control and family planning when you have IBD, so you can find the solution that works best for you.
---
Kerry Weiss is an experienced writer, editor and content strategist based in New York City. Specializing in health and wellness content, her work has appeared on sites like WebMD, Everyday Health, Sharecare and MedPage Today. She holds a BA in Communication and Rhetoric with a double Minor in English and Journalism from the University at Albany in Albany, NY, and an MS in Publishing from Pace University in New York City. She enjoys spending quality time with her family and friends, and traveling the world.
Jenny Blair is a writer and journalist covering science, medicine, and the humanities. She earned her MD at Yale University, then completed a residency in emergency medicine at the University of Chicago. After several years in practice, she transitioned to working with words and ideas full-time. Jenny has contributed to Discover, New Scientist, Washington Spectator, and Medtech Insight, among other publications. She lives in New York City.
Oshi is a tracking tool and content resource. It does not render medical advice or services, and it is not intended to diagnose, treat, cure, or prevent any disease. You should always review this information with your healthcare professionals.