By Kerry Weiss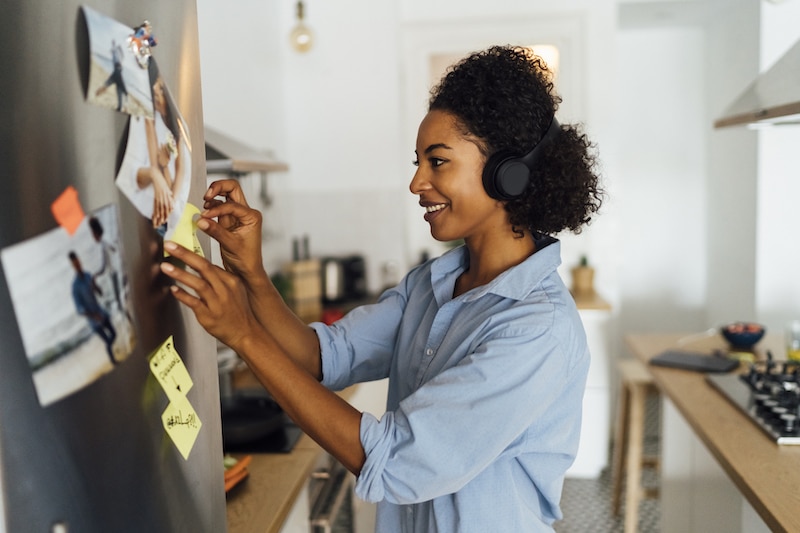 Medically reviewed by Matthew J. Hamilton, MD
Inflammatory bowel disease, or IBD, is a term that describes both Crohn's disease and ulcerative colitis—two chronic conditions that affect your gastrointestinal tract. If left untreated, you may experience frequent symptom flare ups, irreversible bowel damage, and a host of related health complications.
The good news? With today's treatment landscape, IBD can be successfully treated, and most people with the condition can even achieve remission.
The key is finding the right treatment that works for you, sticking with it, and avoiding potential pitfalls. Here are some common medication mistakes people with IBD may make—and how to avoid them.
Mistake #1: Missing a dose.
Not sticking with your biologic treatment regimen exactly as directed can put you at risk of flares, or tamper with the effectiveness of the medication. "My usual saying is always early, never late—you can take a treatment early, but you can't miss a treatment or take it late," says Stephen B. Hanauer, MD, professor of medicine and director of the digestive health center at Northwestern University Feinberg School of Medicine in Chicago.
Mistake #2: Not storing meds properly.
Make sure you're storing medications as directed. "It's really quite specific for each biologic agent," explains Dr. Hanauer. "And pay attention—some of the biologics which previously required constant refrigeration can now be unrefrigerated for a period of time."
Mistake #3: Not planning ahead when traveling—especially for international trips.
"One of the biggest issues for individuals is when they're traveling," says Hanauer. "For example, when college students do a semester abroad, it takes a lot of planning if they need to see a local physician in a foreign country in order to get an injection or an infusion." If possible, try to bring enough medication with you to last throughout the trip. Also bring copies of your prescriptions (including their foreign brand and generic names), and have letters from your doctor about your medications just in case. It may be important to have these with you when going through customs and security at airports when traveling with your medication.
Mistake #4: Not keeping your doctor (or pharmacist) in the loop when you experience issues.
"If you're self-injecting, and the pens or injectors fail, talk to your pharmacist or doctor," says Hanauer. You may need to get a replacement.
Mistake #5: Not taking advantage of drug programs.
Most biologic drug companies have patient assistant programs or offer access to nurse ambassadors. "Sign up," advises Hanauer. "There's strong evidence that patients who use these programs have better outcomes, less hospital visits, lower costs for their overall care, and less surgeries."
Mistake #6: Not considering biosimilars as an option.
Biosimilars are newer, cheaper versions that are like copies of biologics, and they're starting to become available for people with IBD. "They have been evaluated substantially and undergo a different regulatory process than the original drugs, but now they have expanded throughout Europe and increasingly through the United States," says Hanauer. "They're no more risky than the original drugs."
Mistake #7: Focusing on the negative.
A study published in April 2017 in the journal Inflammatory Bowel Disease analyzed social media posts from people who have IBD, and found that more than half of their posts focused on the negative aspects of biologic treatment, like side effects and the risk of infection or cancer. It's easy to get caught up in the negative, but it's important to remember that these medications are safe and effective for treating IBD. "They're actually far safer than steroids," says Hanauer.
And remember: If you're unhappy with your IBD treatment, have an open and honest conversation with your doctor so you can address the issue and make any necessary adjustments.
Medical reviewer and Oshi physician-partner Matthew J. Hamilton, MD is an Assistant Professor of Medicine at Harvard Medical School and a specialist in Gastroenterology, Hepatology, and Endoscopy at Brigham and Women's Hospital Crohn's and Colitis Center in Boston. He is a leading member of the research team at the BWH Crohn's and Colitis Center, and has garnered national recognition for his research into the underlying inflammatory processes of IBD.